What Is the Best Outfit for Bike Ride?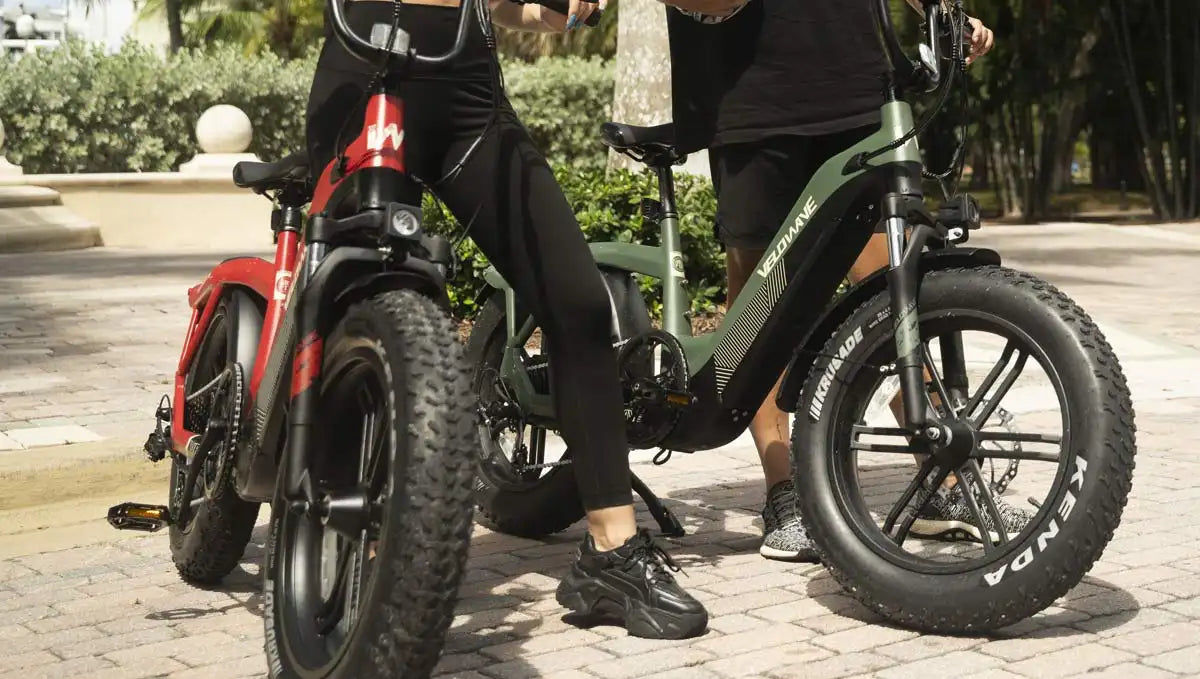 Are you wondering what is the best outfit for bike ride? Well, worry no more. If you're just getting into bike riding, this article will take you through the top ten outfits you need to get started. But be warned: some of these are pretty high stepping, so it's best if you can find a friend or family member who is also keen on biking to go with you before heading out! So, without further ado, let's get into this list.
1, Sport Shoes
It's important to wear an appropriate pair of shoes for your bike riding. A pair of regular sneakers or flip-flops will just not cut it, as they are both too heavy a shoe and not made for such vigorous activities. Instead, find a good pair of sports shoes that are light, flexible, and have a rubber sole for grip. You can even choose to wear sports socks too if you want!
2, Sportswear/Cyclist Vest
If your sportswear is not made for biking, then you're going to have a bad time. Outfit for a bike ride requires a garment that is both wind and water-repellent, as well as resistant to odors and other moisture. A cycling vest delivers the protection you need while managing to look stylish in the process.
3, Bike Shorts
For the same reason that your regular clothes are not suitable for biking, bike shorts will not cut it either. Bike shorts are made from a lightweight, breathable material that is excellent at wicking sweat away from your body, keeping you cool and dry. They are made to fit close to your body too, so you don't have to worry about them getting loose in the way.
4, Bike Helmet
Bike riding without a helmet is pretty unadvisable. Throughout your bike riding journey, you will inevitably encounter some small bumps or scuffs that could knock you out or make you lose control of your bike. A bike helmet prevents this from happening by absorbing the impact of a crash, thereby protecting your head and skull from any damage. It's an absolute must for all cyclists. Ensure the outfit for the bike ride you ride in has a helmet that is visible and easily identifiable as such.
5, Cycling Shoes
A pair of cycling shoes is another essential accessory to add to your bike riding wardrobe, as they do an excellent job of protecting you from any hard flooring or surface that you may come across on your journey. They're also great at keeping your feet supported to ensure they remain comfortable throughout the ride while ensuring maximum grip when shifting gears or braking with your feet.
6, Cycling Gloves
Here's a tip: never touch your bike with bare hands. Even if you have bike gloves, it is recommended that you wear them too! Cycling can be a sweaty activity, and the risk of slipping is something you want to avoid at all costs. Slipping off your bike and falling to the ground can lead to serious injury or even death sometimes, so don't compromise on this one. If you are wearing just gloves, make sure they are padded and somewhat waterproof. This outfit for a bike ride also needs to have reflective elements to it.
Conclusion
Outfit for a bike ride is much more than just a list of components that need to go together; it's more about what is most safe for you as a cyclist. While bikes are great for saving money, keeping fit, and getting from A to B, it can be a dangerous activity if you don't take some precautions or don't wear the right clothes. Your bike should be your best friend, and it should protect you as much as you protect it.