DON'T KNOW HOW TO CHOOSE EBIKE?
EDITOR E.W / VELOWAVE / PUBLISHED: Nov-01-2021
Introduction to Electric Bicycle:
An electric bicycle (e-bike, eBike, etc.) is a motorized bicycle with an integrated electric motor used to assist propulsion. Many kinds of e-bikes are available worldwide, but they generally fall into two broad categories: bikes that assist the rider's pedal-power and bikes that add a throttle, integrating moped-style functionality. Both retain the ability to be pedaled by the rider and are therefore not electric motorcycles.
bikes use rechargeable batteries and typically travel up to 25 to 32 km/h (16 to 20 mph). High-powered varieties can often travel more than 45 km/h (28 mph).
-From Wikipedia
On 31 December 1895, Ogden Bolton Jr. invented a battery-powered bicycle with "6-pole brush-and-commutator direct current (DC) hub motor mounted in the rear wheel". There were no gears and the motor could draw up to 100 amperes (A) from a 10-volt battery.
Two years later, in 1897, Hosea W. Libbey of Boston invented an electric bicycle that was propelled by a "double electric motor". The motor was designed within the hub of the crankset axle.
Do You Know the Benefits of Electric Bikes?
1. Environmental Protection. Low-carbon Transportation.
Electric bikes are a green alternative to driving a vehicle. With an electric bike, you can reduce pollution, improve fitness, and still arrive at the same time as your car-bound colleagues.
"E-bikes are zero-emissions vehicles, as they emit no combustion by-products, but the environmental effects of electricity generation and power distribution and of manufacturing and recycling batteries must be accounted for. Even with these issues considered, e-bikes have a significantly lower environmental impact than cars, and are generally seen as environmentally desirable in an urban environment.
A recent study in England found that e-bikes, if used to replace car travel, have the capability to "cut car carbon dioxide (CO2) emissions in England by up to 50% (about 30 million tonnes per year)".
It has been suggested that the greatest opportunities are in rural and sub-urban settings: city dwellers already have many low-carbon travel options, so the greatest impact would be on encouraging use outside urban areas. There may also be scope for e-bikes to help people who are most affected by rising transport costs.
A recent study on the environment impact of e-bikes vs other forms of transportation[73] found that e-bikes are:
18 times more energy efficient than an SUV
13 times more energy efficient than a sedan
6 times more energy efficient than rail transit
and, of about equal impact to the environment as a conventional bicycle."
  ---From Wikipedia
2. Faster and Convenience.
Electric bike is actually a particularly good means of transportation, convenient, fast and cheap.
Studies carried out in several towns and cities show that the average car speed in rush hour traffic can dip as low as 18 to 20 mph. Electric bike speed can be as high as 15-25 mph/hour.
We can get to destination quickly and easily, that is why electric bike widely used for commuting the last few kilometers.
3. Less Effort But Same Riding Experience.
Electric bikes offer the chance for those with low lung capacity (asthma sufferers, for example), or a reduced fitness level to get out and enjoy the countryside. Even those who are moderately fit can appreciate some assistance when going up hills.
Debbie said: "I'm 55 years old and I am able to ride a bike because of an E Bike. My knees could never start a bike without it. I am diabetic and need this exercise."
Share your experience and idea down below the comment section.
How to Choose A Electric Bike?
Which model of VELOWAVE are more suitable for you?
MTB3 Mountain eBike vs FMTB3 Fat Tire eBike vs RAD3 ROAD eBike
FMTB3 Fat Tire electric Bike features 750W BAFANG Geared Hub Motor, it's more strong and powerful. FMTB3 support pedal and throttle mode (Pure electric mode), switch in your demend. This model ebike comes with Kenda 26"*4.0" Fat Tire, which means it will more comfortable and more balanced riding. Anti-skidding, wear resistant, adapt to snow, sand and various terrains.
If you need balance and comfort, this Velowave Fat Tire electric bike is perfect for you.
Recommed height: 5'6" to 6'2''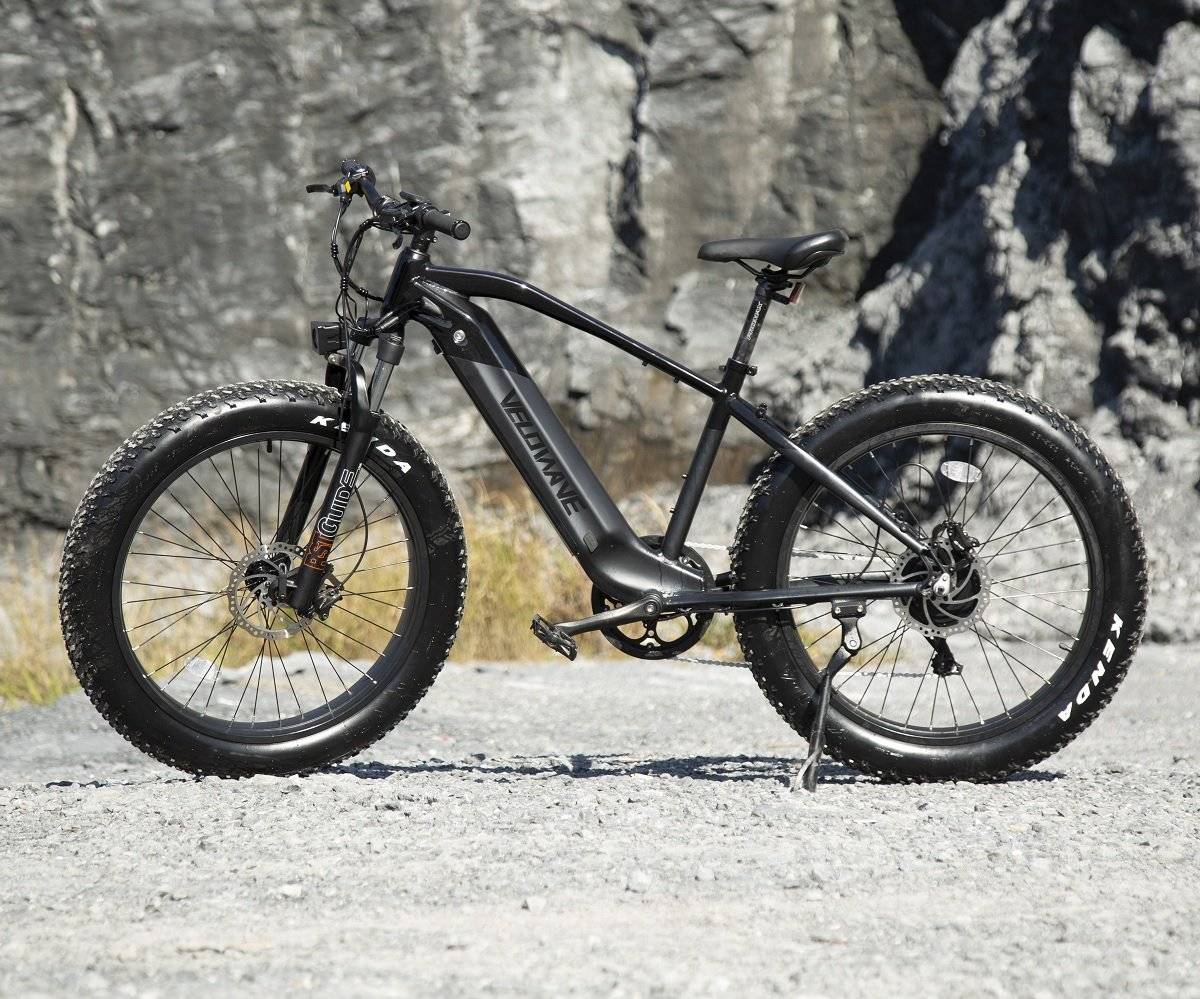 MTB3 mountain eBike features 500watt geared hub motor. The power is a little lower than FMTB3 Fat Tire eBike. It weight 26kg and FMTB3 weight 34kg. This mountain ebike is lighter than FMTB3.
Compare with traditional mountain bike, electric mountain bike support you go farther and faster. Help us tackle more terrain.
Recommed height: 5'4" to 6'2''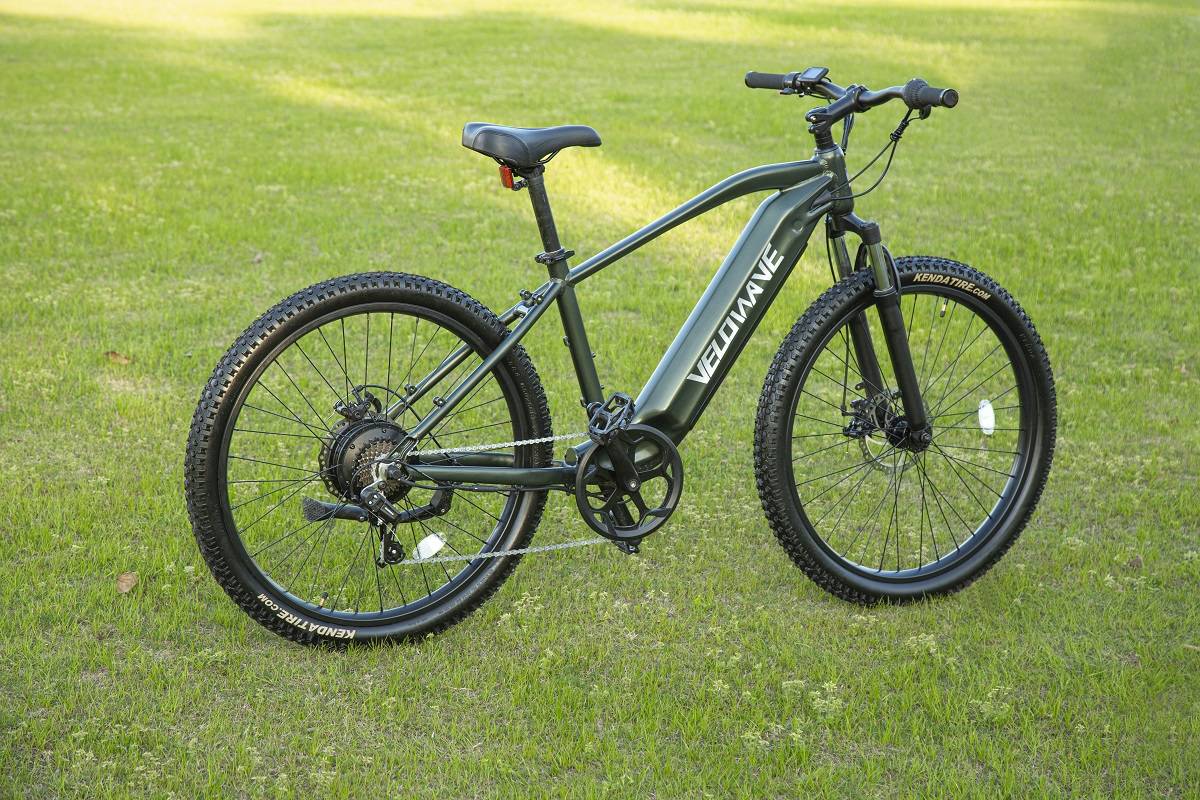 For an urban commuter bike, Velowave RAD3 Road eBike features 250watt and the max speed is 15MPH, in line with most of the cites electric bike policy. It's only 37.5 LBS, you can carry it easily up and down, great bike for daily commuting. What;s more? No one will say no for these 4 young and cool color. Tips: This model is more suitable for younger people and needs better control for balance.
Recommed height: 5'4" to 6'2''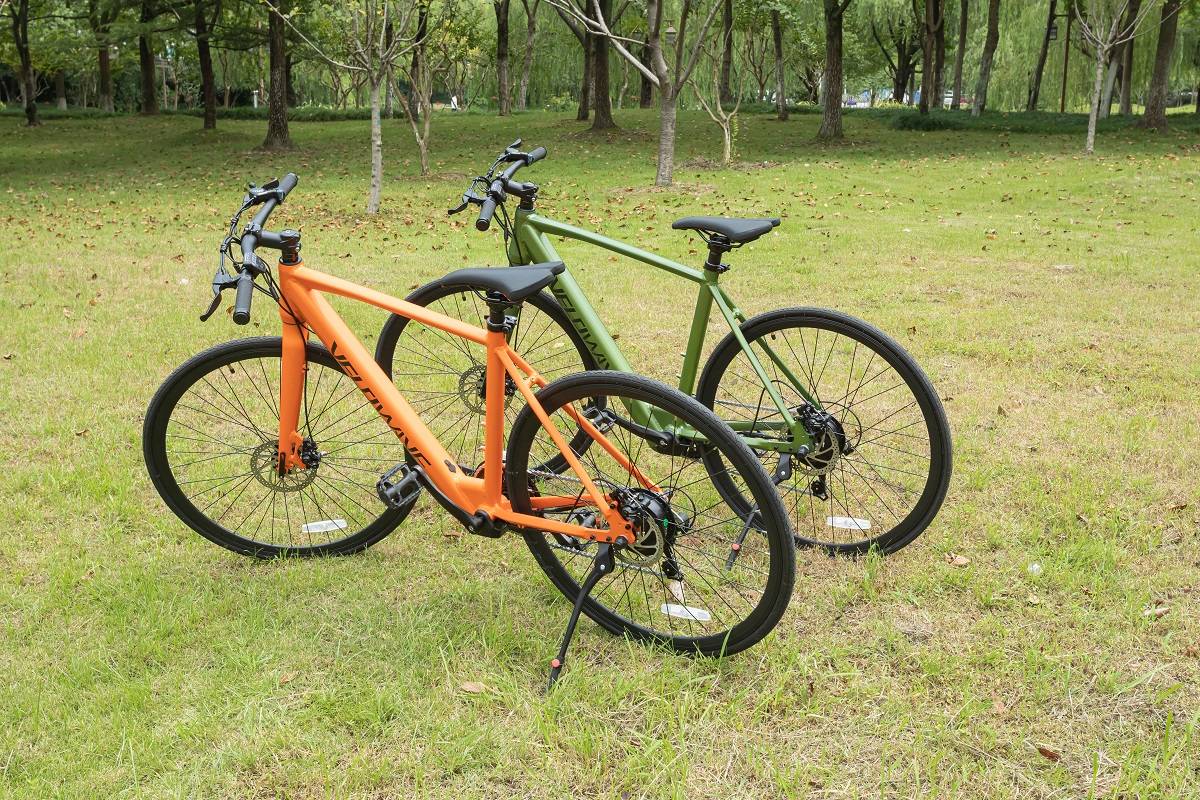 Tips: Order two eBike in Velowave website and you'll get exclusive discount immediately.
2 comments