Benefits of Low Handle Electric Bikes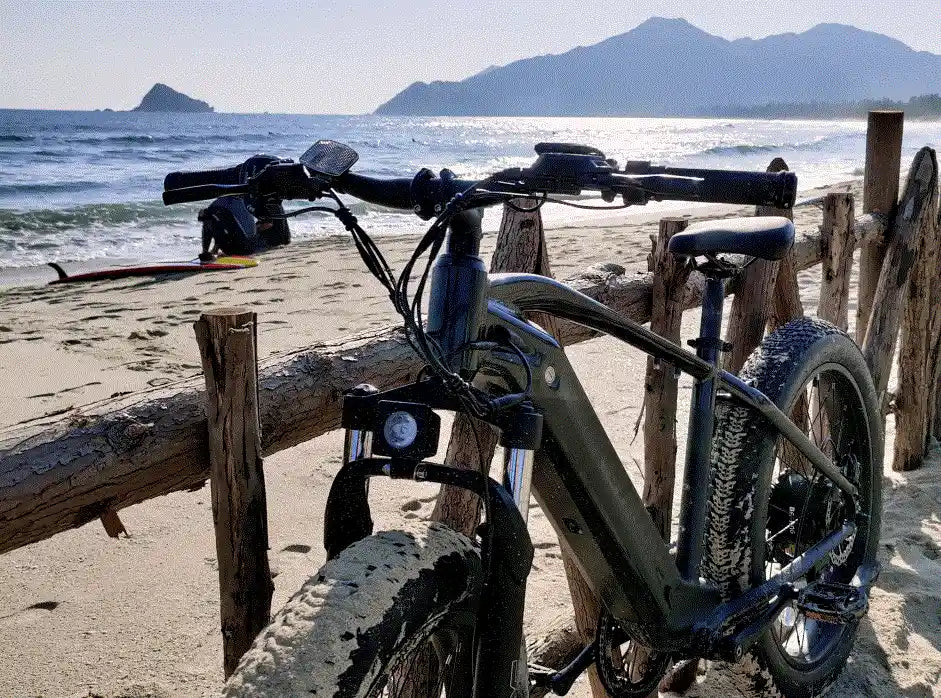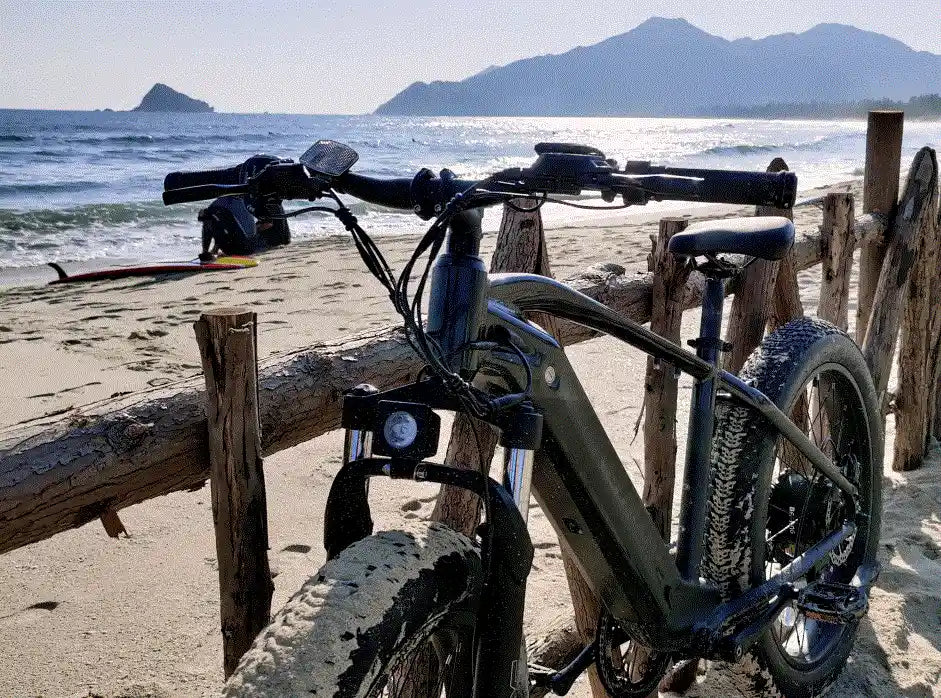 Benefits of Low Handle Bikes
Often in marathons or bike races, you might've noticed the handles of the bikes to be lower than your average bike. The posture of the biker must seem like a real hassle, as well as slightly dangerous for long-term usage.
Because the design allows you to lean forward, bike handlebars are low. This is referred to as an aerodynamic position, and it will assist you in riding your bike more effectively. This position is quite useful because your arms and legs have the least wind resistance.
Many competitive road cyclists ride with track-style handlebars. It's a popular misconception that lower is faster, more aerodynamic, and provides you an advantage in racing.
However, there are certain benefits aligned to this low-handled bike. Besides health benefits, other possible advantages are associated with low handle bikes. What are these benefits? Let's find out!
Types of Handlebars
When it comes to comfort, every biker considers the handlebar position when choosing a bike. A taller handlebar is typically preferred by individuals seeking comfort. If you can endure a less-comfortable riding posture, the lower the handlebars, the more aerodynamic you'll be.
In other words, while a lower handlebar position enhances aerodynamics (faster speed), it also increases pain when riding for extended periods. A slightly higher handlebar position enhances cycling comfort while decreasing the rate somewhat.
Advantages of Low Handle Bikes
Low handlebar bikes, with a low center of gravity, allow riders to be closer to the ground, making obstacles simpler to navigate. When paired with lighter frames, this improves agility, stability, and control across a wide range of terrain (even those covered with mud).
Another significant advantage is security. Bike riders must dodge several potholes, sidewalks, and other hazards on their journey. Most cyclists would agree that riding in this posture enhances balance and control.
A low-bar bike is also simpler to ride and corner on. More and more businesses are producing bicycles with low bars and other advancements like larger tires and lighter frames, making these bicycles suitable for a wide spectrum of riders.
Speed
Despite not being a high-performance road bike, the wheels and tires are the same size and roll quickly. The flat bar has a considerable benefit over other general-purpose bikes in that it can go at high speeds while being efficient and retaining momentum.
Like a flat bar, a road bike is completely rigid (no suspension), allowing you to use all of your energy propelling the bike forward. Flat bar bikes are more efficient because they need less effort to ride from point A to B.
Gearing
A flat-bar road bike has lower gearing than a standard road cycle, which works in its favor. The gearing is an excellent compromise between "big" road bike gears and "smaller" MTB gears. In most cases, this allows for a high flat line speed but poor gearing options for uphill riding or carrying a lot of weight (for example, touring cargo).
Road bikes with flat bars can be used for fitness, urban commuting, and travel. These bikes are intended to be incredibly helpful and to fulfill the needs of a diverse group of bikers. There will be various baggage rack connection points, and the frames will be made of Chromoly and aluminum to withstand rough tar roads.
A flat bar allows you to keep your hands low and in line with the stem. This low stance rapidly puts you in a forward, racey body position for pressing down on the pedals on a racing bike. It also enables a more comfortable standing and sprinting position. This low and front posture also distributes weight to your hands and front wheel, improving traction.
Finally, the best reason to choose a flat-bar bike is the best urban general-purpose bike available. There isn't a finer all-arounder for going down to the shops or to work, riding recreationally with family and friends, or embarking on a big touring journey.
Best Low Handle Bikes in the Market
Take off the panniers to reveal a lightweight, fast training bike when you get home. But, you might get confused with so many options that you have in the market. Don't worry, and we have the best possible flat bar bike for you. 
The VELOWAVE RANGER FMTB3 Fat Tire Electric Bike is one of the best flat handle bikes. It gives you everything you need for a thrilling biking experience. Furthermore, it's electric! So it's a win situation for you!
This bike is accustomed to a 750W BAFANG geared motor and a 48V/15AH battery, giving it an optimum time and the ideal power for a robust and adventurous ride. The Ranger allows full control over your bike with its high-speed hydraulic brakes system. These brakes enable management and a strong braking system to give you complete control over your journey. 
A complete charge will give you more than 40 miles on your journey. However, this journey can be bumpy or smooth since the fat 26" x 4" tires are designed for mountainous trips. To stand its ground, the bike's frame is made up of aluminum. 
Velowave Prado S Commuter Ebike
However, if you're not a fan of the flat handle, you might as well check out the Velowave 750W PRADO S FCTY3 Fat Tire Electric Bike. This bike is installed with a 750W geared hub motor. It the strong, with a top speed of 28+ MPH by pedal and 20 MPH by the throttle. Traveling with little or no effort is feasible. With the Velowave Prado S, the slope isn't that difficult to climb.
The Prado S is also accustomed to the same 45V/15AH removable lithium battery that allows it to travel up to 40 miles on a single complete charge. Shimano's 7-speed transmission is quick and allows you to adjust your riding pace to varied road sections and circumstances. You can also improve your riding skills through this electric bike.
Handlebars are more accessible all around. The battery is covered and is waterproof, so if you're wondering whether you should take this bike out on a rainy day, go ahead!
The bike is installed with a front hydraulic suspension fork, designed to keep a safe side while you ride. The main idea behind a hydraulic fork is to give riders ultimate control over their ride, thus enabling a complete and safe journey and a smooth one. 
The main idea here, however, is the fat tire idea. The tires installed in the Prado S are 20 "*4.0. These tires are fat enough for going up the hill or a domestic small pit stop at the store. All such jobs are now easier with the help of this electric bike. 
The additional yet important features of Prado S are the headlight and the easy configuration basket. During hiking or such mountainous journeys, you might want to pack a few stuff with you to have a full-on experience. For this purpose, Velowave designed a bike to domesticate your needs with a slight touch of feasibility. 
The high luminous light is bright enough to get you through a dark patch at nighttime. This motivates the riders worldwide to safely drive at night since our high glowing lights will help you guide the way. 
Furthermore, the main idea behind the configuration of the basket is based on the customer's choice. Some people prefer keeping their stuff in the front to keep an eye out for it. However, some prefer keeping it at the back to focus on their ride. 
Either way, Velowave allowed the basket to be easily adjustable and configurable as per your preference. 
Conclusion
Some people may say the main issue about the flat handle bikes is that they ruin the posture, whereas it's nothing like what the myths tell you. There are plenty of advantages that ensure a pleasurable journey for you. 
Although there are some cons to this riding style, it still doesn't highlight anything about ruining your posture. Riding is a healthy habit. Some people prefer doing it in a speedy or more controlled way. Thus, the flat handle bikes are the best option for it.
1 comment