Need Help with Ebikes Classes? Read Our Definitive Guide for 2023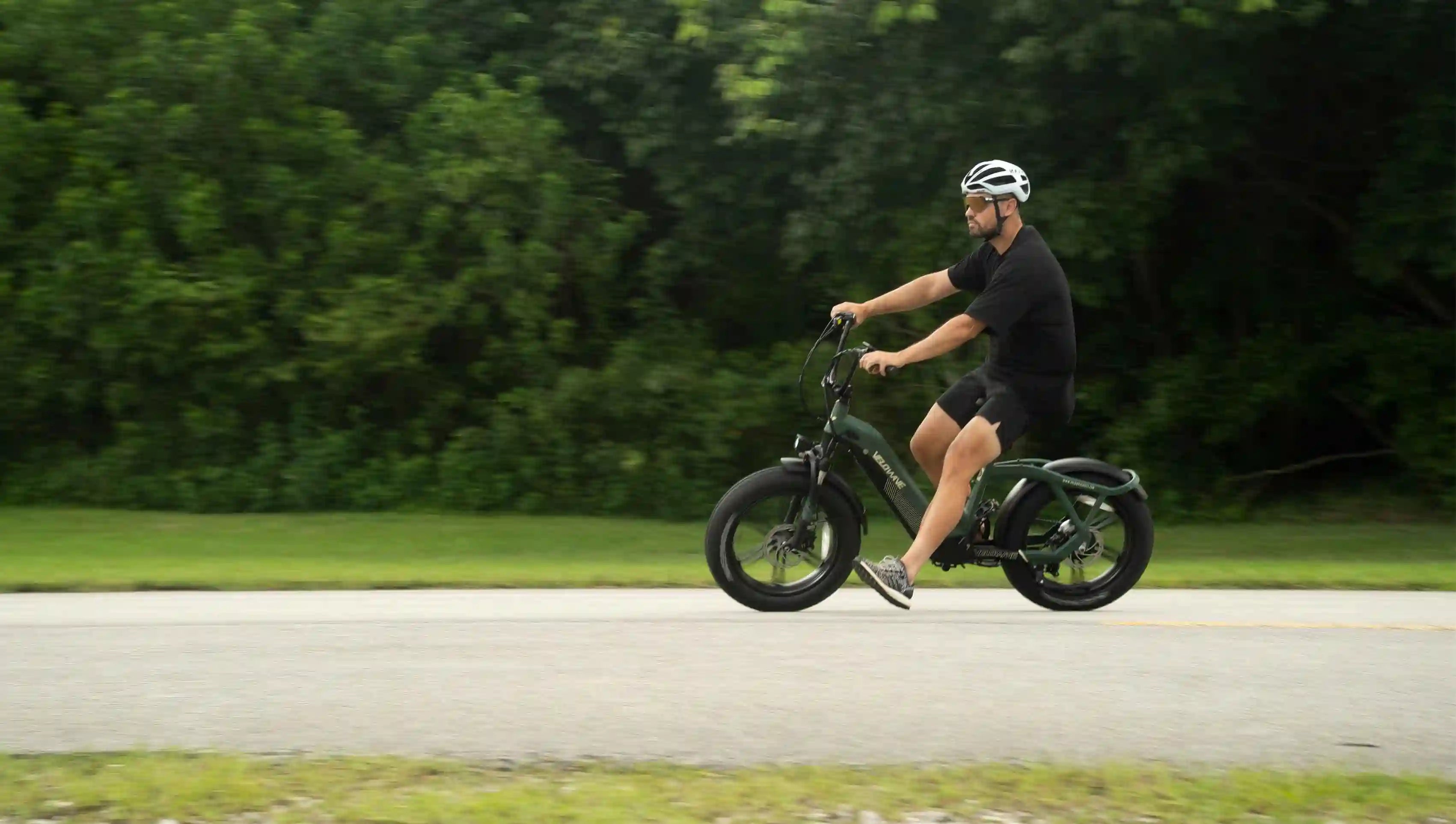 Ebike classes can confuse many, especially beginners and folks who switch from good old-fashioned gasoline bikes. Although many factors must be considered before buying an ebike, certain essential things must be ticked on the checklist. We will go through some basics and dive deeper to give you a whole perspective on selecting them in terms of classes of ebikes. But first, let's answer the question: what are the different classes of ebikes?
What is a Class 1 ebike?
Class 1 ebike, Class 2 ebike, and Class 3 ebike exist in the US, with slots for different motor speeds on the road. Class 1 can go up to a maximum of seven hundred and fifty watts with an assist paddling speed of twenty miles per hour.  This class of ebike remains the best for beginners.
What is a Class 2 ebike?
Class 2 ebike and Class 3 ebike is sometimes intermixed because of the almost same speeds they come with, but there is a fundamental difference. Class 2 ebike is in more demand in these three types as they provide an outstanding balance of power and range with the throttle option, but you can only drive them legally if they are allowed in the state you live in. Looking for the best ebikes with a throttling system? Try the Rover Step Thru Ebike. Although capped at twenty-five kilometers per hour, the bike still packs a punch. 
What is a Class 3 ebike?
This class of ebikes can reach up to a speed of twenty-eight miles per hour (forty-eight kilometers per hour) and are similar to class 1 ebike. i.e., they also turn off the motor once they hit the threshold speed. These bikes are best suited for people who want to do their daily errands fast and want a commuter who doesn't have a compromise to speed. Speaking of a commuter, check out the all-new Prado S Commuter Ebike. Packing a Shimano 7-speed, Hydraulic Disc Brakes, 48V Battery with max torque of 55nm from its 1275w peak performance, and much more. A highly recommended buy.
Other classifications?
Ebike classes can be one of many things one must remember before purchasing their new ebike. The Torque and Watts/hour specs should also be checked and must be capable of delivering an average 50Nm of torque.
Moreover, these bikes are made in many types as well. Standard bikes are almost similar to traditional bikes and feature electric motors with batteries. Next is motorized unicycles, that one-wheeled cool guy we see nowadays seen across every avenue. Fat ebikes are for more demanding terrains, and mountain bikes are for the ones who want more adventure on the far and wild side. Folding bikes are for those who want a smaller form factor while commuting. All these different types yet fall under one of three ebike classes, as described before.   
Conclusion:
There you have it. This is our take on everything related to classes on ebikes. All this should be one's notepad when buying their next bike. Of course, aesthetics is also significant for some, but electric bikes' speed and power remain the most important. The price is also a deal breaker for high-end bikes if someone is on a budget. We will leave your decision in your hands with a great aesthetic recommendation and a well-performing ebike, the Ghost 500.
It is worth mentioning that every country's legislation varies for ebikes, and the exact rules applicable to your bike depend on where you are. It must be noted that this classification is for the American region and is taken as a reference. Other regions, including Australia, the United Kingdom, and other big markets of e-bikes, also have similar speed limits and legislations which one may check before riding their bike.