Get Ready for Burning Man 2023 with Your Perfect Ebike!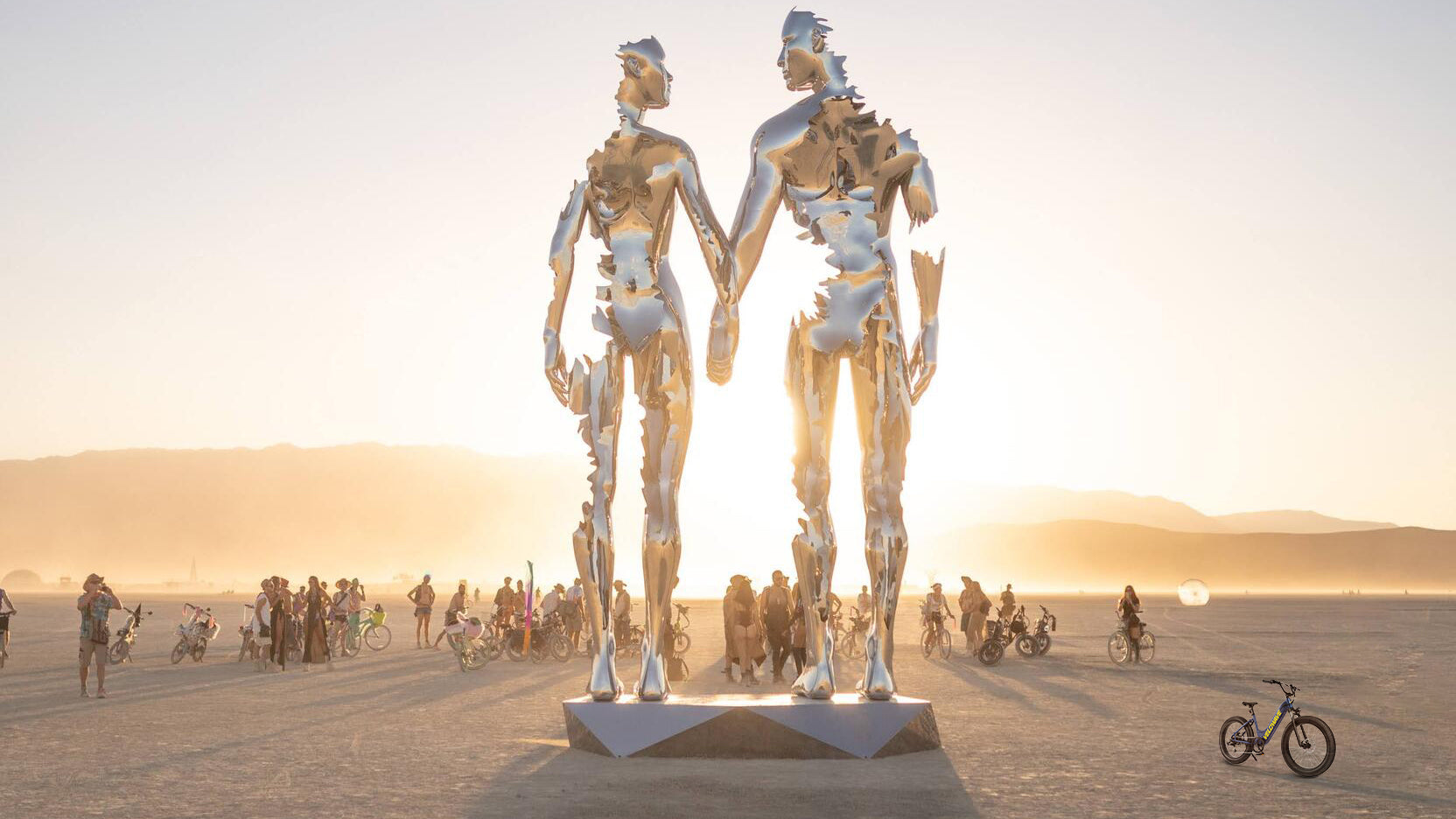 Are you excited for Burning Man 2023? Black Rock City is a vast open space waiting to be explored, and riding an ebike can make it even more fun. As Burning Man's Survival Guide states, "Burning Man is a bike-oriented culture. Black Rock City has more bikes per capita than any city in the world."
Last year, many people rode their ebikes to BRC and had a blast. However, organizers received some negative feedback. To make this year's Burning Man a seamless and joyful experience for everyone, here are some guidelines for those bringing ebikes to BRC.
Which ebikes are allowed in BRC?
Must be generally recognized as a bicycle

Should have 2-3 wheels

Must have working pedals

Can have an electric motor of up to 750 watts

Have a top rated speed of no more than 20 mph with 170 lb. operator

Should not be a moped
Ideal for BRC riding is an ebike with fat tires, like VELOWAVE ebikes, perfect for all-terrain adventures.
How to use ebike properly in BRC?
1. Light your bike:
Riding at night without lights is dangerous. Install a bright headlight to light your way and a tail light for better visibility. VELOWAVE ebikes come with built-in lights, so don't forget to turn them on.
2. Observe the speed limit:
Respect the 5 mph speed limit everywhere in BRC. Speeding eBikes may face registration requirements, limits on future ticket access, or even a ban. 
"We will be more closely monitoring eBikes this year. If speeding eBikes continue to be an issue, we may: require registration with inherent costs, hold speeding users (and their camps) accountable through limits on future ticket access, limit their use to those with documented mobility issues, and/or ban them altogether. And remember, Black Rock City moves slowly and the best parts are often those random moments – you will miss BRC if you move too fast."
Remember, moving slowly allows you to experience the best moments in Black Rock City.
What do you need to prepare?
Charge your ebike:
1. Fully charge your ebike and bring a spare battery if needed. With VELOWAVE ebikes' range of 25-40+ miles, range anxiety won't be an issue.
2. Bring basic bike repair tools:
E-bike repair camps might not be available, so carry necessary tools and learn some repair skills. Here's the official tip:
"Only use dry lube for the chain, such as wax-based lubes. This is important. Oil-based lubes will turn into gunk on contact with playa."
Make your Burning Man 2023 trip memorable and joyful by following these guidelines. Be considerate of others and have an amazing time!
#BurningMan2023 #BRCadventures #VELOWAVE #ebikes #ElectricFun