Why Buy a Road Bike? The Benefits to have a Road Bike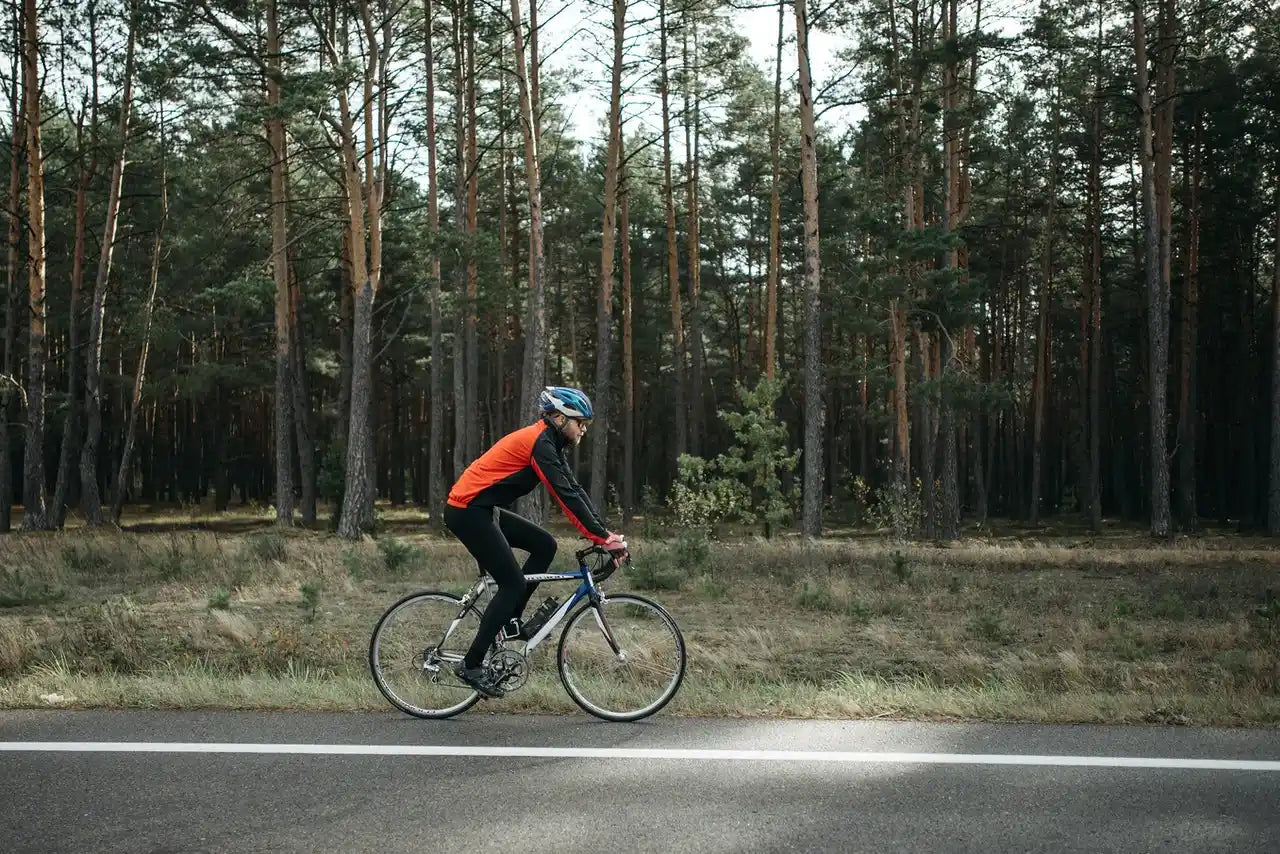 (Photo by Pavel Danilyuk from Pexels)
Road bikes were originally produced as racing bikes, so road bikes are also known as racing bikes. It is a bike that runs on
paved roads
and has certain requirements for speed, which is different from mountain bikes suitable for off-road. In the pursuit of speed, road bikes try to reduce air resistance as much as possible. Therefore road bikes are generally designed to be lightweight, with thinner tires, and the handlebars are curved, allowing the rider to lean forward and down to better reduce air resistance.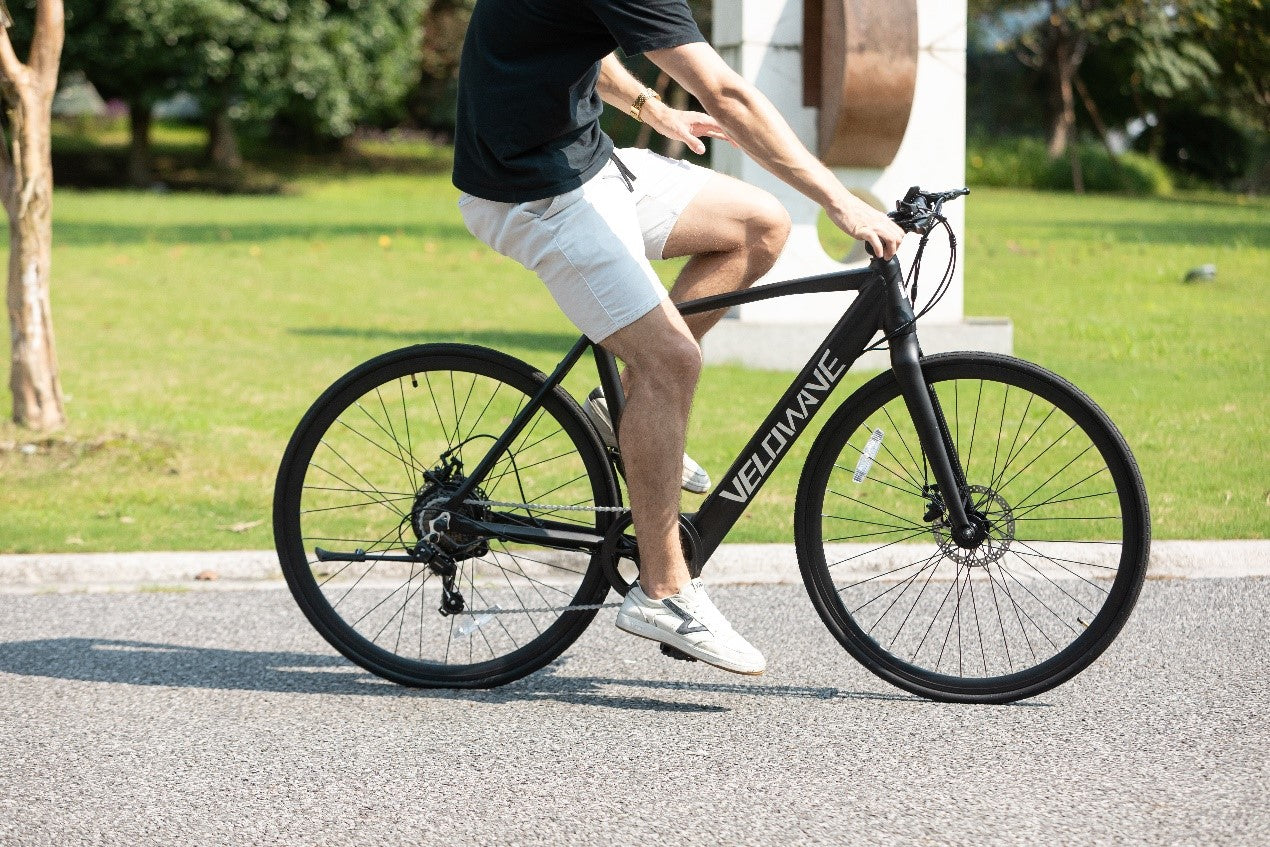 With the development of road bikes, they are not only for racers, but have entered the life of ordinary people. Today's road bikes can refer to bicycles that
paved roads
, and are great for city, commuting, fitness, and campus riding.
This type of road bike, also known as a flat handlebar road bike, is a hybrid bike. The handlebars of the bike are made flat, so that the rider does not need to bend his body during riding, which makes riding more comfortable. And it is additionally equipped with a motor, so that the road car can maintain and increase the speed on the basis of more comfort. Also known as a road electric bike.

(Photo by Daria Obymaha from Pexels)
A road electric bike that retains the structure of a road bike. Without starting the motor, you can also get a sense of speed effortlessly, which is suitable for riding fitness on paved roads. When you feel very tired from riding, use the throttle to return home easily. It is also very convenient for commuting. It is fast and effortless, so that you can easily reach the office and avoid sweating. The light bike body is also easy to place anywhere you like. For college students, who may like to ride a bike to and from campus, like the sense of speed, or traverse the campus, road e-bikes are also a good choice.

Road Electric Bike Recommendations:



Features of the Bike:

Commuter eBike-37.5 lbs Light Weight:Carry and place it anywhere easily. Easy to control while riding. Much safer for beginners.

Kenda Road Tires-700C x 25C: We are using branding tires. '700 x 25c' means a 622mm diameter rim, with a nominally 25mm wide tire. ('700c' comes from an older French standard for wheel and tire sizes, it's very commonly used to refer to the standard road bike rims and tire size).

Bafang Motor-250W: We are using a branding motor. 250W is powerful enough for a road bike.

6061 Aluminum Body: It's very suitable for bicycle frames

Shimano 7-Speed: Brandy derailleur with 7 speed bike shift.

Urban design-4 Colors: There are four colors to choose, orange,black, silver and dark green. Make your life more colors!

Waterproof SAMSUNG battery: Branding battery integrated in the tube. Waterproof, durable and cool.

Easy Operational LED Display

Front & Rear Disc Brakes

Max Speed: 20MPH with pedaling 

Range: 20 to 30+ Mile (Range varies according to road condition, weather, rider's weight etc.)

250 lbs Payload Capacity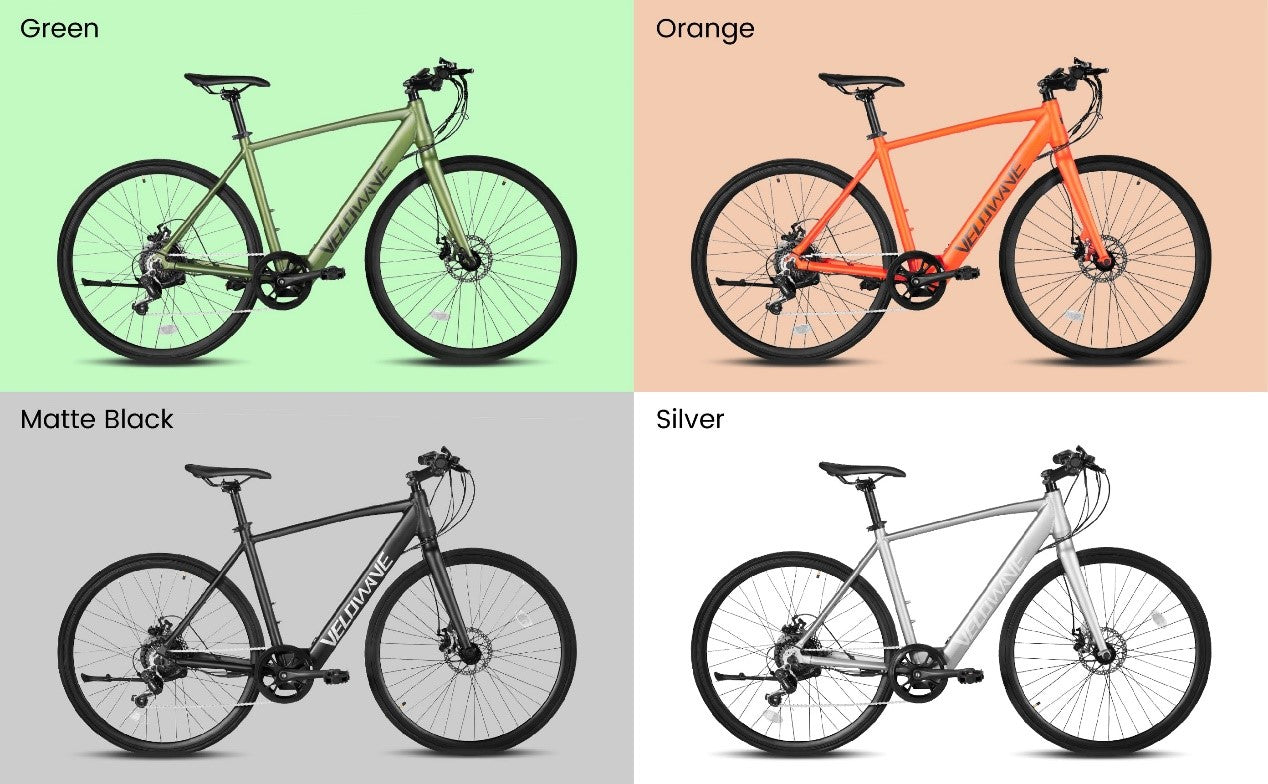 1 comment