Ride in Style this Back to School Season with Velowave's best eBikes!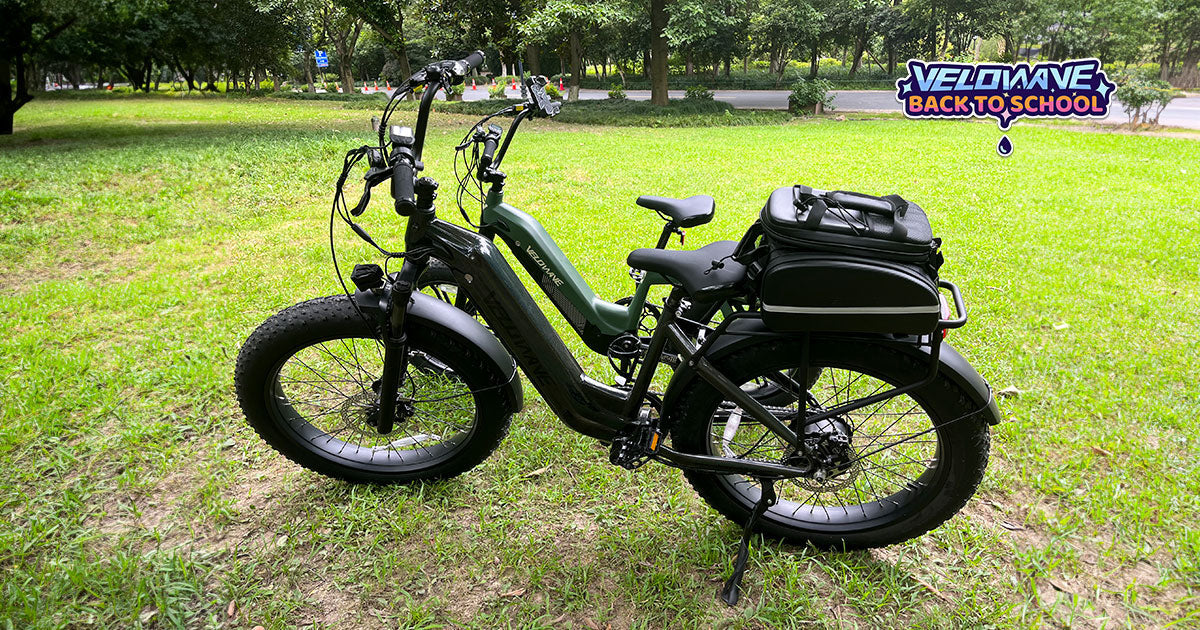 The back-to-school season is in full swing, and the Velowave community has welcomed many new friends over the past few weeks. Equipping themselves with the perfect tool for their return to school, these students are now ready to tackle the upcoming academic year. As the start of classes draws nearer, are you prepared as well?
1. Safety First:
At Velowave, safety is our top priority when it comes to designing our e-bikes. All our bicycles are equipped with front lights, hydraulic brakes, front hydraulic suspension forks, and all-terrain tires, ensuring smooth rides even in adverse conditions. Crafted with top-quality materials, our e-bikes are durable without compromising on comfort. Of course, it's important to observe speed limits and ride responsibly to ensure peace of mind for your loved ones.
2. Perfect Fit:
Whether you're a student, parent, teacher, or staff member, Velowave's e-bikes are the ideal commuting companion for everyone. Not only are they a practical choice for daily commutes, but they also make for great recreational rides during leisure time. The superior design of our e-bikes allows them to effortlessly navigate various terrains, including mountain trails, offering an unmatched riding experience.
3. Unleash Your Potential:
Are you tired of being confined within the limits of a closed car cabin, yearning for more contact with nature? The back-to-school season offers you a chance to unleash your full potential. Riding an e-bike promotes physical activity, enhances focus, and reduces stress levels. You'll find yourself more attuned to the beauty of everyday life, whether it's the sky, birds chirping, or the people you pass by. Not only will you be rejuvenated by the healing power of nature, but your physical and mental well-being will also greatly benefit.
Conclusion:
Choose a stylish and sustainable mode of transportation that will make this back-to-school season truly unforgettable. Velowave's e-bikes perfectly blend functionality, safety, and excitement, taking your daily commutes to new heights. Once you experience the irresistible charm of e-bike rides, you'll never want to go back. Say yes to the e-bike revolution and embark on a thrilling journey with Velowave!

Read more: Get Ready for Burning Man 2023 with Your Perfect Ebike!