How to Buy a Helmet for Electric Bike?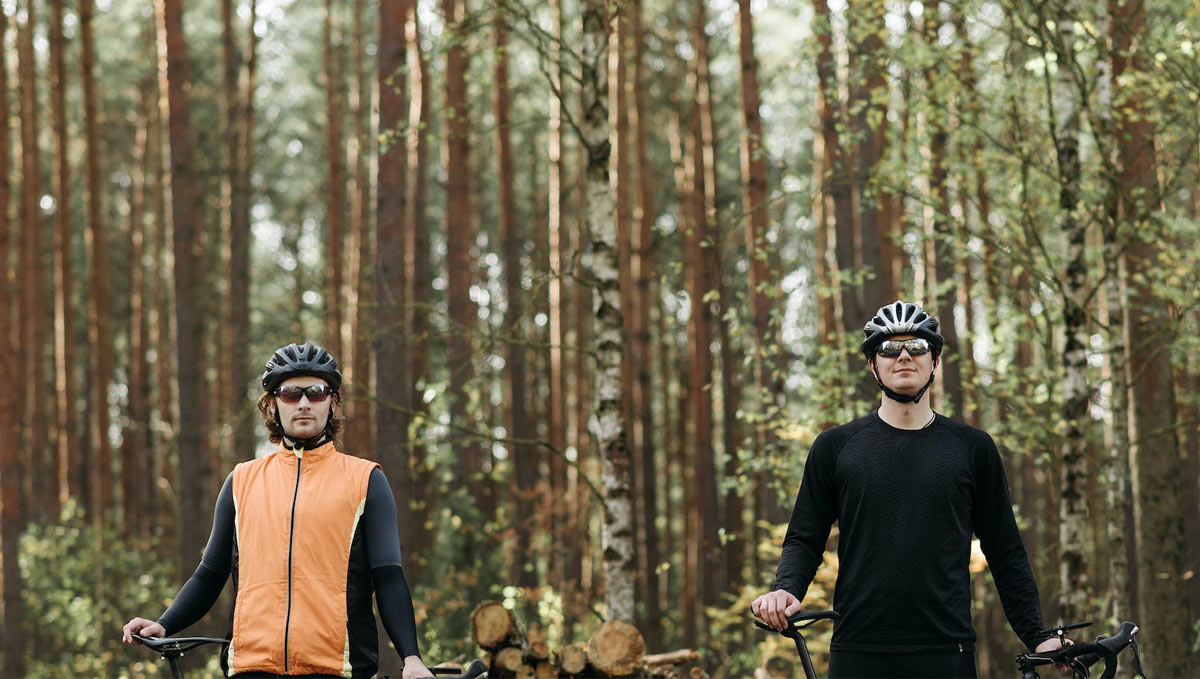 The helmet for an electric bike is not just a case study to protect our heads while riding on an electric bike, the helmet is designed in such a way that it helps to protect the rider's head from falling off. The helmet is not just restricted to electric bicycles, but also many other means of transportation. To buy a helmet for the bike you need the following tips
Tips to buy a helmet for an electric bike
1, Safety Test:
When you buy a helmet, the first thing you need to know is how much safety can it provide. What safety certificate it has and what safety test it is? If a helmet is not tested or certified by an authorized body, then you should be careful because some of the helmets are not as studied as they are said in their ad. You also should check if it is written in their advertisement that they will repair any defects found in the helmet. So, do your research carefully before buying.
2, Helmet Materials:
In the market today there are different kinds of materials used for helmets. Not only for motorcyclist helmets but also for bicycle helmets, helmet materials depend on our preferences. Rubber and plastic are some of the common materials used to manufacture helmets. There are many kinds of these materials which may vary according to the service or usage purpose of the helmet. The main reason why different materials are being used is that different kinds of helmets are being designed according to the need and service provided. The material used may not be as important as the safety certification offered by helmet manufacturers.
3, Helmet's Weight:
The helmet's weight has more impact on children than adults. When you purchase a helmet for your child, then you should consider the weight of the helmet for them because kids are emotionally more sensitive and are more easily impacted by the things that happen around them. So, it is better to choose a lightweight helmet for your kid. But if you buy a lightweight one, then it can be a problem because cheap helmets aren't as steady as they look and can cause injury to your head and face. So, before purchasing a helmet find out first what safety features it has to offer and how much weight it offers.
4, Noise Isolation:
Noise isolation is one of the most important features that you should look for in a helmet. This feature is also very important for kids because they are more sensitive to noise compared to adults. So, if you have to buy a helmet for your child then always check for noise isolation features before purchasing them. This will prevent the noise coming from outside and save you from any kind of trouble in your journey. Some helmets also have a visor which can reduce sun glare and can also reduce the noise coming from outside of the helmet. So, when you look at helmets, always keep the noise isolation feature in your mind so that it can serve your purpose well and smoothly.
5, Cooling System:
The cooling system is also another important feature that should be considered when purchasing a helmet. Many helmets come with this feature in them. This feature is mainly designed for the comfort of the rider. Some helmet manufacturers are adding climate control systems in their helmets to make them more secure to wear. If you live around coastal regions, then you can choose one with a cooling system because it will help you to cool down from the hot and humid weather in coastal areas of your country or city.
6, Price:
The price is another factor that you must consider before buying any helmet for yourself or your kids. Different kinds of helmets are available in the market and those helmets can be different both in features offered and price range. So, you should compare the features offered by different helmets and then choose the helmet which is suitable for your needs.
7, Warranty:
When you purchase any product from any store, such as a helmet, do not forget to check the warranty card before making any payment. With the help of a warranty card, you can get some extra services from the manufacturer or dealer of the helmet if any problem occurs after buying it or if there is a sudden change in color or size of your helmet that does not meet your requirement or expectations.
In conclusion, a helmet for an electric bike is not a big deal. You can choose any kind of helmet that you want to wear. So, keep in mind all the above-mentioned tips before buying a helmet for yourself or for your kid, and enjoy riding with it as much as you want.