Embrace Independence: Celebrate the 4th of July with Velowave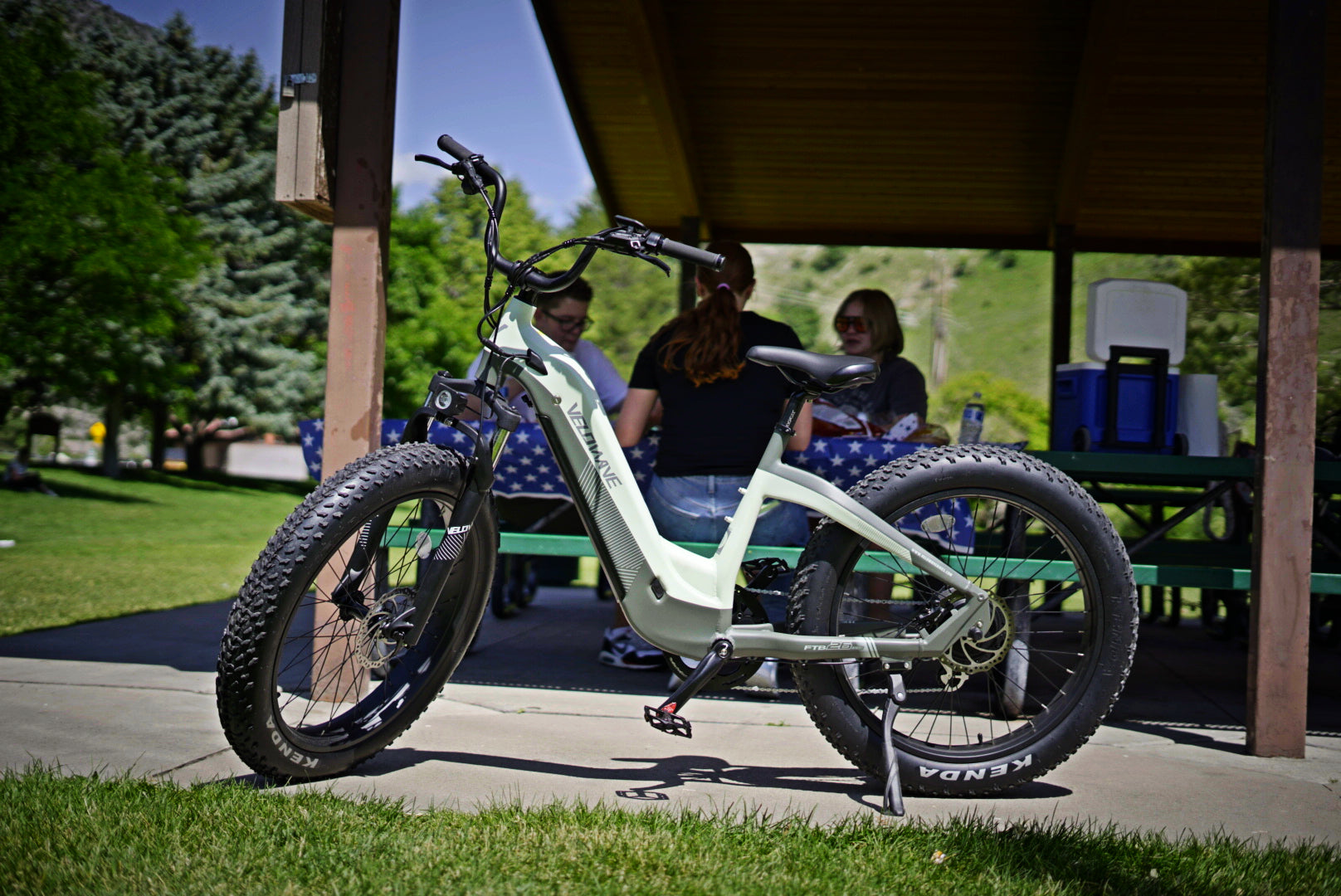 Celebrate the 4th of July in true freedom-loving style with Velowave. Prepare to embark on an unforgettable cycling adventure that embodies the spirit of independence.
Gear up and Pedal into Freedom:
Don't miss Velowave's exclusive Independence Day promotion from June 29th to July 9th. Enjoy up to $400 off Prado S, as well as discounts on the Rover, and Pony e-bikes, making it the perfect time to upgrade your ride for a remarkable 4th of July cycling experience.
Unleash Your Patriotic Pedal Power:
Velowave offers a range of bikes suitable for all skill levels. Feel the thrill as you navigate scenic landscapes, immersing yourself in the vibrant spirit of the holiday. This 4th of July, let Velowave fuel your patriotic spirit and embrace the joy of adventure.
Create Timeless Memories:
Join Velowave this Independence Day and experience the freedom of the open road like never before. Pedal through picturesque trails, taking in the holiday's natural beauty and energy. Celebrate the essence of cycling and create lifelong memories.
An Extraordinary Celebration of Freedom:
The 4th of July is a time for gathering with loved ones, indulging in mouthwatering BBQ, and celebrating freedom. After an exhilarating ride, relax and savor a delicious feast, capturing the flavors of summer and the festive atmosphere. Velowave ensures an extraordinary 4th of July celebration with a perfect blend of freedom, adventure, and togetherness.
Conclusion:
This 4th of July, celebrate the spirit of independence with Velowave. Whether you're an experienced cyclist or a casual rider, Velowave offers an opportunity to embrace freedom and create cherished memories. Gear up, hop on your bike, and let Velowave guide you to an extraordinary 4th of July celebration. Embrace the open road, the joy of cycling, and the spirit of independence with Velowave.
1 comment