Where to Find a Cheap Fast Electric Bike? Check This Out!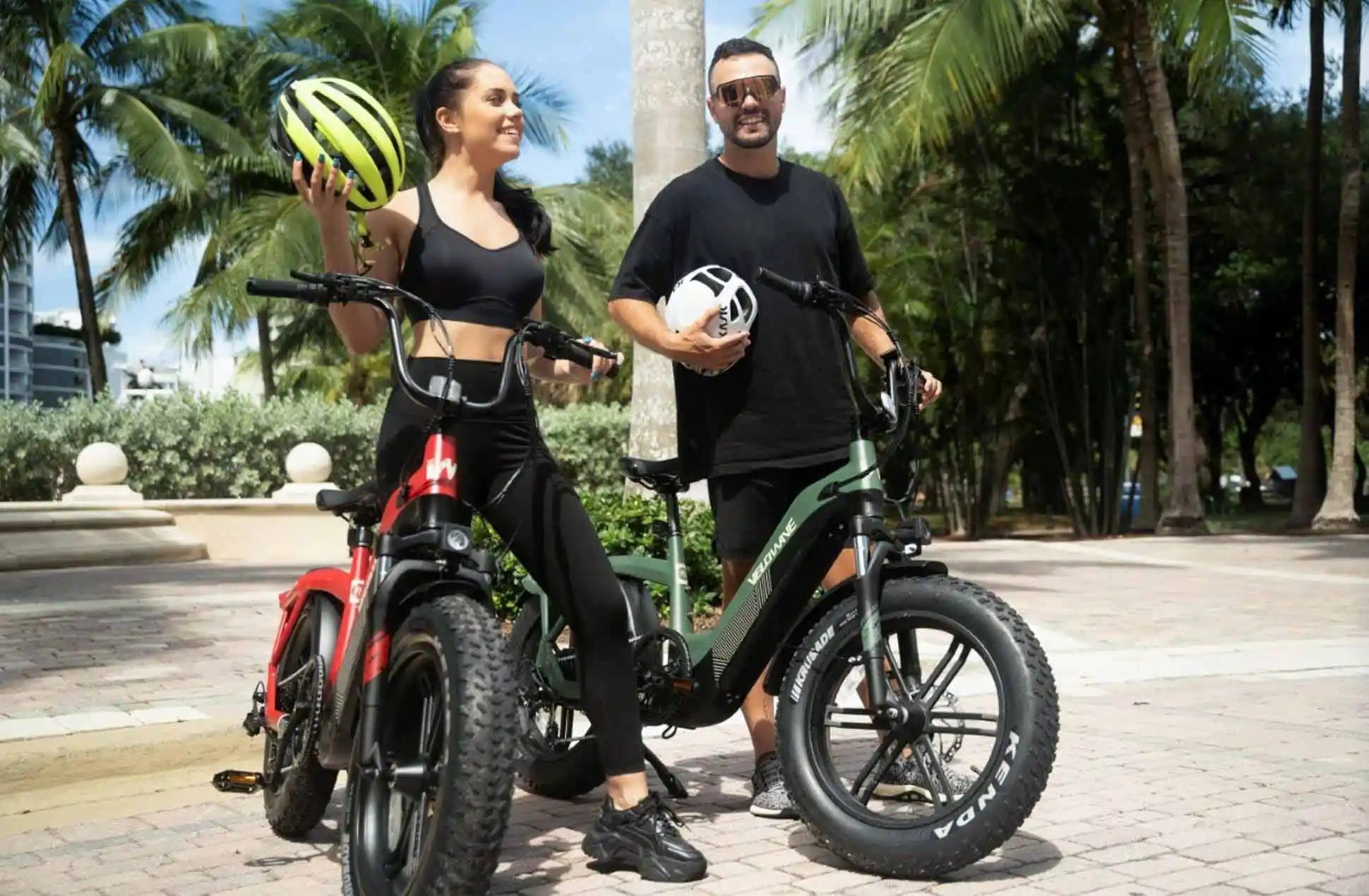 Are you looking for a cheap fast electric bike on Black Friday? How to choose a satisfactory e-bike? There are many manufacturers of e-bikes on the market. Some people may be exposed to this new type of e-bike for the first time. You can find that the colors and styles of bicycles on the market are all up to thousands. But it's a matter of driving safety that we should focus on. Today, let's talk about how to choose an e-bike that suits you!
First of all, we should start with the driving engines. There are three main driving methods for e-bikes: hub drive, mid-mounted drive, and the other is suspension drive. Although the mid-mounted drive is relatively advanced, the main type of e-bike on the market is still the hub drive, which performs better on the rear wheel than the front wheel.

Generally, the standard and multi-functional models can meet daily travel needs, while the multi-functional or luxury models are more suitable for users who want to work night shifts. If you just want to drive between the working area to home, you can choose the standard bike. Here we would like to start from the below points for example.
How to select a cheap fast electric bike?
First of all, the motor power of this type of electric bike is around 150W, which is characterized by a simple and smooth shape, a continuation mileage of about 40 kilometers, easy operation, and a moderate price. Which is better for commuting distances It is not used by users who are too far away, and they can ride at any time.

What about the multifunctional type of e-bikes? This type of e-bike is generally equipped with a front fork shock absorber, saddle shock absorber, headlight, electric horn, or something like these based on the standard type. It is characterized by more functions and more comfortable riding. It is also more convenient to provide you with comfortable riding on way to work, travel, or many places.

You may know, shock absorption is divided into front shock absorber, rear shock absorber, and middle shock absorber. When choosing an electric bicycle, the first choice is to be equipped with front and rear shock absorbers. If only one shock absorber is equipped, it will be very bumpy, and the experience will be poor.
In addition, some electric bicycles are not equipped with turn signals, and cars with turn signals are slightly more expensive. Moreover, only one front turn signal and one rear turn signal are configured, and I feel that it is not very useful. When riding an electric bicycle, it is still necessary to observe the surrounding situation more, after all, safety is first.

Let's take ROVER STEP THRU EBIKE as an example. This star product of VELOWAVE is equipped with a 750W high-speed Bafang geared motor, making it strong, the pedal speed reaches 28+MPH, and the accelerator speed reaches 20MPH. On the battery side, it comes with a removable 48V/15AH lithium battery and an LG battery, and if you weigh 165 pounds, you can travel 30-50+ miles per full charge in normal weather.

As we just said, this ROVER STEP THRU EBIKE is a multi-functional cheap fast electric bike, equipped with Kenda 26"*4.0" fat tires, which are anti-skid and wear-resistant. It can help you ride smoothly no matter in snow, sand, or all kinds of rough terrain. So, you can drive on the road safely and enjoy your pedaling time!

On the other hand, cranks are also a good option for the economy class but are acceptable to most riders. Because even on the steepest hills, you rarely need to downshift below 4th gear to ride. You might want to consider an adjustable stem if you prefer a more upright ride.

The luxury e-bikes are characterized by a relatively new and luxurious shape, with additional instrument panels, toolboxes, safety nets, and even voice broadcast promoting equipment. But in the case of this model, its high-speed drivetrain is exactly what you'd expect from a luxury electric bike! This Shimano 8-speed drivetrain allows you to shift smoothly as you ride and adjust your riding speed to suit different road sections and conditions, leveling up your cycling experience, no more strenuous climbing uphill or pedaling to accelerate!