What You Need to Know About Before Purchasing Electric Bike with Storage?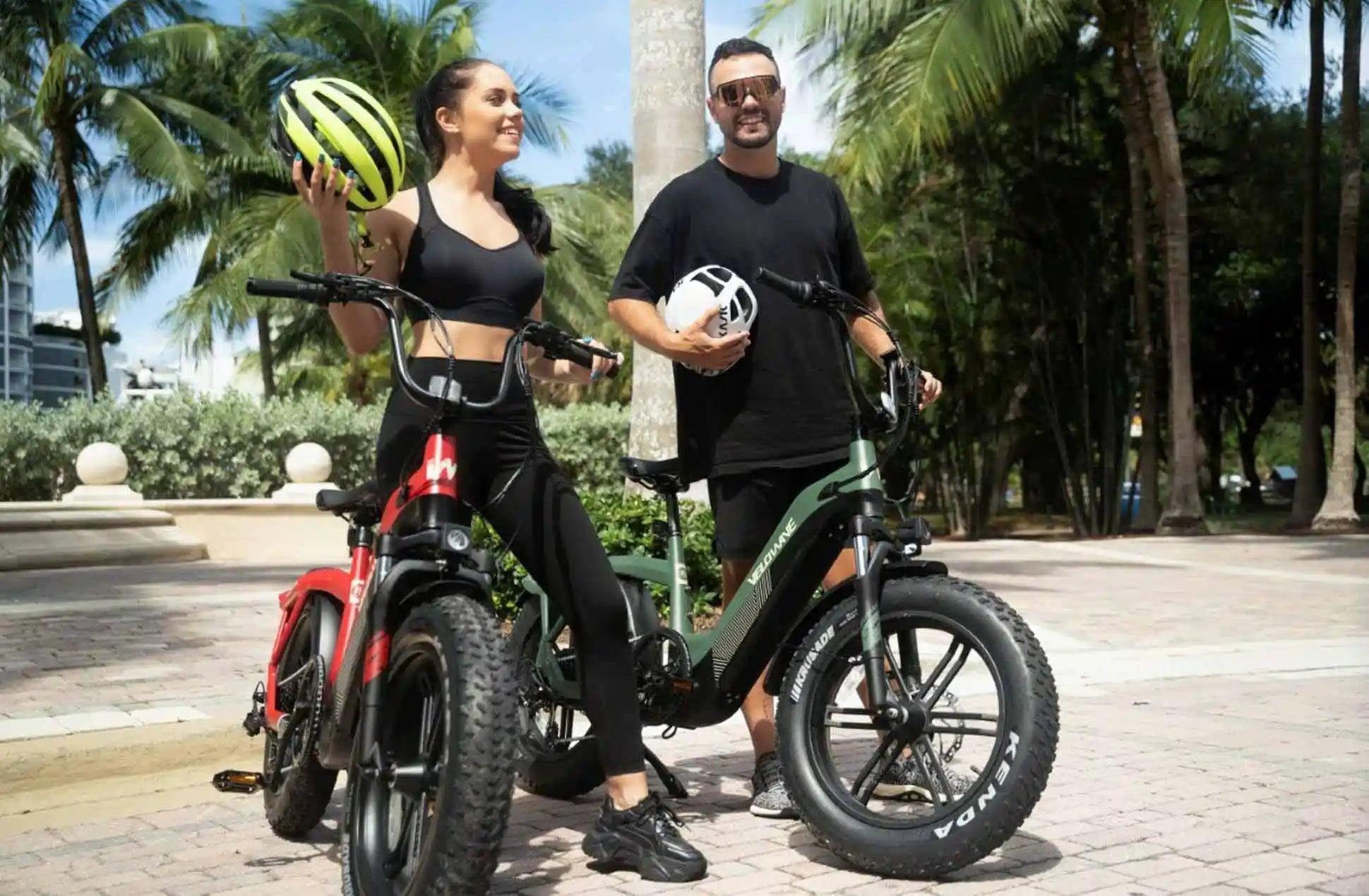 The term "electric bike with storage" refers to an electric bike that includes a basket, rack, or panniers as a type of onboard storage for the rider's belongings. When cycling, a cargo electric bike like this one might come in handy for carrying things like groceries, books, or other items. A wide variety of models of electric bikes have storage available on the market today. These range from simple versions that only have a single basket to more complex ones that have a few compartments and built-in locks for increased safety. Some models of electric bikes with storage may also include other components, such as lights, kickstands, and mudguards directly built in. When searching for an electric bike with storage.
Best Features of Electric Bikes with Storage
The following is a list of some of the most desirable characteristics of electric bikes that include storage.
1, Built-in storage
Many electric bikes come with built-in storage choices, such as a luggage rack or a basket, which can be useful for carrying groceries, a backpack, or other items. These storage options can be found on many different types of electric bikes, usually by installing front and rear baskets or configuring some storage bags in the rear seats. Some are directly connected to some large two-wheeled accessories to help hunters load their prey back and so on. Generally, if you are using it for commuting and shopping in nearby supermarkets, it is recommended that you install spring straps with front and rear baskets and fixed items for the electric bike.
2, Large capacity battery
An electric bike with a large-capacity battery can go further distances before the battery has to be recharged. This feature is very helpful for commuters and people who intend to use their electric bikes for long-distance travel.
Generally, stores that sell electric bikes will indicate the battery capacity data and the mileage range supported by the battery life. You can purchase electric bikes with corresponding configurations according to your daily scene needs. If economic conditions permit and if you use the battery for a long time, you can consider buying a portable charger or battery as a backup, to prevent accidents from happening and it is too late to replace the battery. The most important thing is to pay attention to the use of the battery. First, the battery has a label indicating the temperature of use. It is also necessary to keep a ventilated and cool environment when charging. Please pay attention to moisture. When charging when it rains, you must avoid the battery from contact with water to prevent the battery from short-circuiting.
3, Removable battery
charged in isolation from the rest of the electric bike an electric bike should have a battery that can be removed so that it can be charged in isolation from the rest of the bike. This makes charging and maintaining the bike much simpler.
Most electric bikes are now designed with removable batteries, the purpose is to charge in isolation. This makes charging and maintaining the bike much simpler.
4, Adjustable assist levels
Some electric bikes come equipped with adjustable assist levels, which enable the user to tailor the amount of power that is supplied by the electric motor to their specific needs. Riders who wish to extend the life of their batteries or who require a little assistance when climbing steep inclines might benefit from this feature.
5, Hydraulic disc brakes
When compared to mechanical disc brakes, hydraulic disc brakes provide superior stopping force and are more dependable in wet circumstances. This is especially significant for electric bikes, which tend to be heavier and require more braking power than other types of bikes.
6, LED lights
LED lights on the front and back of the electric bike improve both visibility and safety when riding at night or in settings with low light. When purchasing, you can consider whether you want to buy headlights with a self-contained configuration according to your own needs.
7, Suspension
Suspension can serve to smooth out the ride and make it more pleasant, particularly on rocky or uneven terrain.
8, Pedal Assist
This is a feature that, whenever the rider is exerting force on the bicycle's pedals, the electric motor receives an additional dose of power from the pedal assist system. Riders who want a bit extra assistance on slopes or riders who want to conserve battery life may find this feature helpful.