What Is the Best Bike Lock for Electric Bike? Any Criteria?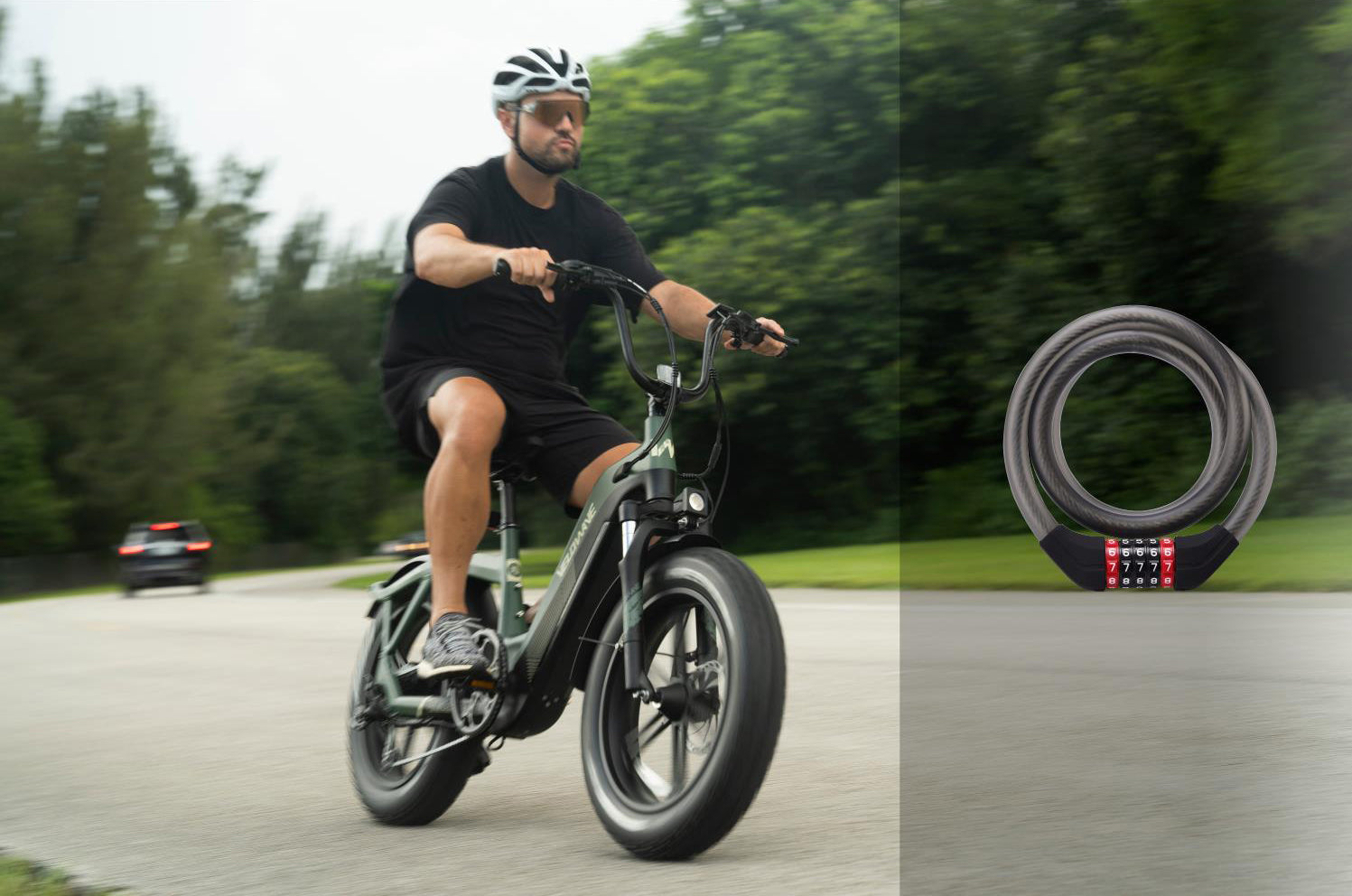 Finding the best bike lock for electric bikes may not be an easy task. There are various products of varying quality on the market for us to choose from, and one wrong decision on our part can have unimaginable consequences. In this article, we will provide you with advice on how to buy a lock that is secure enough to protect your e-bike.
What kind of bicycle lock is worth buying?
With the continuous application and development of microelectronics technology, there are a variety of locks on the market, such as magnetic locks, sonic locks, ultrasonic locks, etc. One of the most important features of these new locks is that they have a high degree of confidentiality that is unmatched by mechanical structures.
Bicycle locks as a locked category, there has also been more significant progress. The style and variety of electric bicycle locks are abundant, so it is all the more important that we find the right and best electric bicycle lock for us.

The balance between strength and practicality of electric bike locks is crucial, so our choice must be based on the security level of the lock and iLucy Luots extensive user testing, as this can go a long way in providing security for our choice.
Regarding bike locks, what types are available in the market today?• U-Locks: U-Locks are solid metal release shackles with removable crossbars. You unlock them with a key.
1, Mini locks: Mini locks come in different styles, but are usually smaller and lighter than other locks, making them very easy to carry.
2, Folding locks: Folding locks are very flexible and can be bent into any shape you want. But it can be more expensive.
3, Combination locks: Combination locks are known to be smaller than most locks and require a digital code to unlock.
4, Frame Locks: Frame locks wrap more tightly around your bike, with the entirety attached to the main frame.
5, Chain Lock: The chain lock wraps around your bike and is attached by a padlock or mini-U-lock. The chain is usually long and durable enough, but it is relatively heavy.
6, Wearable Lock: The beauty of this bike lock is that you only need a key to unlock your bike - it's easy to unlock from your person and requires very little effort - you just twist, remove and wrap. In terms of flexibility, you'll find that this bike lock can wrap around most objects, such as tree trunks, lampposts, railings, and bike racks. But it may make you feel uncomfortable.
The best bike locks don't just protect your bike. They are also easy for you to use every day. When we talk about what kind of bike lock to buy, your personal circumstances are important here too. They include the price you have for the bike itself, where and how you use it, and your ultimate budget.

Typically, we recommend spending 10% of the price of your e-bike to purchase your bike lock. It's worth it. We do not recommend that you purchase any combination locks, that will put your bike in a very dangerous situation.
In conclusion, when considering a purchase, it is best to look at the following two aspects:
1, Choose the right level of security
The ultimate job of any lock is to prevent your bike from being stolen. Therefore, the first and most important step is to determine what level of protection you need.

Because with bike locks, extra strength means more weight or less size. Or usually, both! If the lock you choose is not secure enough, your bike will obviously be stolen quickly.

But if you don't use your bike very often or if your environment is secure enough, you don't need such a heavy lock. You may rarely use it and increase the risk instead.

Therefore, it is important to match the strength of the lock to your actual level of risk.
2, Choose the right type of lock
The type of lock you choose will determine how easy it is to use. If it's hard, you'll stop using it. That's when your bike will get stolen!

So, it's important that you don't choose a lock that is too heavy or too small. Or difficult to carry, difficult to secure or severely restrict where you can lock your bike.

Obviously, this will depend on your individual situation. You can refer to our previous description of the various lock categories
We hope that the above suggestions will help you in your search for the best bike lock for electric bikes.