What Are the Tips to Buy Electric Bikes for Short Riders?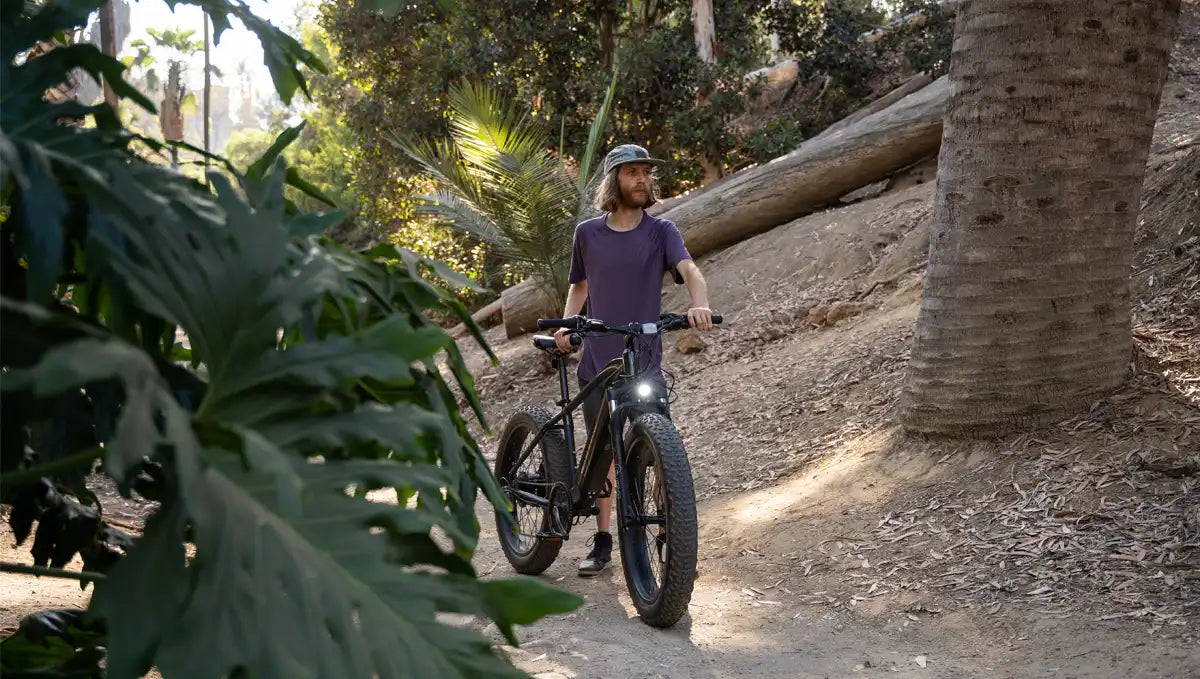 Electric bikes for short riders are becoming more and more popular. More people are starting to ride electric bikes because they offer many benefits that don't come with traditional bikes: they're affordable, more environmentally friendly, and provide a healthy alternative to riders of standard bicycles. The best bikes for short riders are relatively lightweight and easy to handle. However, there are several things to consider before you choose an electric bicycle designed for shorter riders.
Tips to buy electric bikes for short riders
1, Choose Easy to Ride
The best bikes for short riders can be simple and fun to ride. Electric bikes designed for shorter riders have a comfortable seat height and grip your hips in the riding position. The brakes should be smooth and easy to control for shorter riders, so the hydraulic brake system is better. More importantly, make sure the motor is powerful enough to provide you with a smooth ride on level ground. You don't want an electric bike that feels like a toy or will cause you fatigue after just 10 minutes of riding.
2, Choose A Battery with Long Endurance
The battery life is the most significant difference between standard-sized and electric bikes for short riders. A standard, electric-assisted bike can go about 30-50 miles - depending on the terrain and speed. For those who ride more than 20 miles daily, a fully charged battery will last two to three days. However, an electric bike with longer battery life (around 60-70 miles) provides more time to cover the distance in the day than any other traditional bicycle. Riders who are in shape (with a heart rate of 70+ beats per minute) can pedal faster on an electric bike without sacrificing endurance or comfort.
3, Choose An Electric Bike with A Good Range of Gears
Another advantage for short riders is that more standard-sized bicycles are equipped with gears. This means that riders can choose the correct gear for their riding distance and terrain. As an electric bike rider, you want to choose an electric bicycle with gears so that you don't have to pedal too fast or hard to keep up with your speed or the terrain. An electric bike should be lightweight and easily maneuverable so you can cover more distance without getting tired.
Electric bikes range from $1000-$4000 depending on the quality of materials used and the length of battery life they offer. For most people, a quality beginner's electric bike offers enough features to get started and adjust as your needs evolve. These tips are a good starting point for anyone who is interested in buying an electric bike for short riders.
4, How to choose the best electric bike for short riders?
The best bikes for short riders are lightweight, easy to ride, and powerful enough to provide a smooth and comfortable experience. The battery life should be enough to last between 30-60 miles on daily use or 40-70 miles if you're not in shape. All these factors will help you decide on the right electric bike that suits your needs and riding style.

In conclusion, bikes for short riders are providing an environmentally friendly and healthier alternative to standard-sized bicycles. The best bikes for short riders have powerful motors and a comfortable and lightweight design. These considerations will help you choose the right electric bike for your needs.