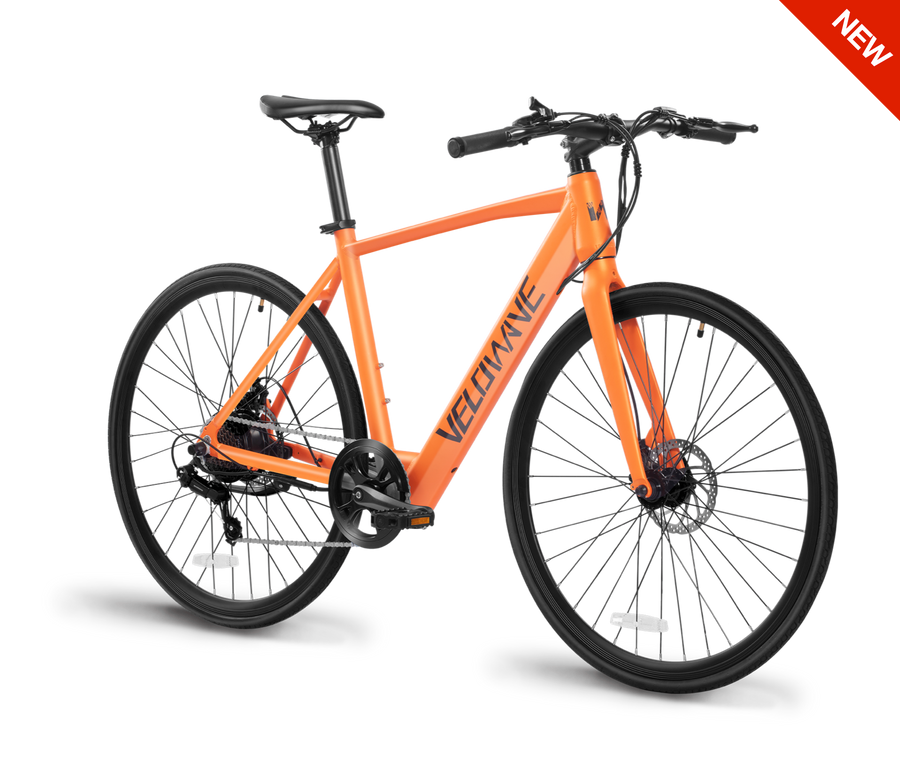 Spirit Electric Road Bike
Orange

Silver

Black

Dark Green
Discover the Velowave Spirit, the road E-bike that takes you farther and faster. Lightweight and portable, it's your ultimate commuting companion. Conquer climbs and extend your rides with a high-performance motor and reliable drivetrain, all while enjoying up to 30 miles on a single charge. Experience the best of road cycling and commuting at an unbeatable price!
Shop Now
Ranger Step-Thru Electric Bike
The new upgrade of Ranger adds fenders and baskets, and fat tires suitable for various terrains making the ride more stable, Experience Unparalleled Comfort & Unrivaled Freedom, Like Never Before. Unleash Your Adventure with the Ranger Step-Thru!
Shop Now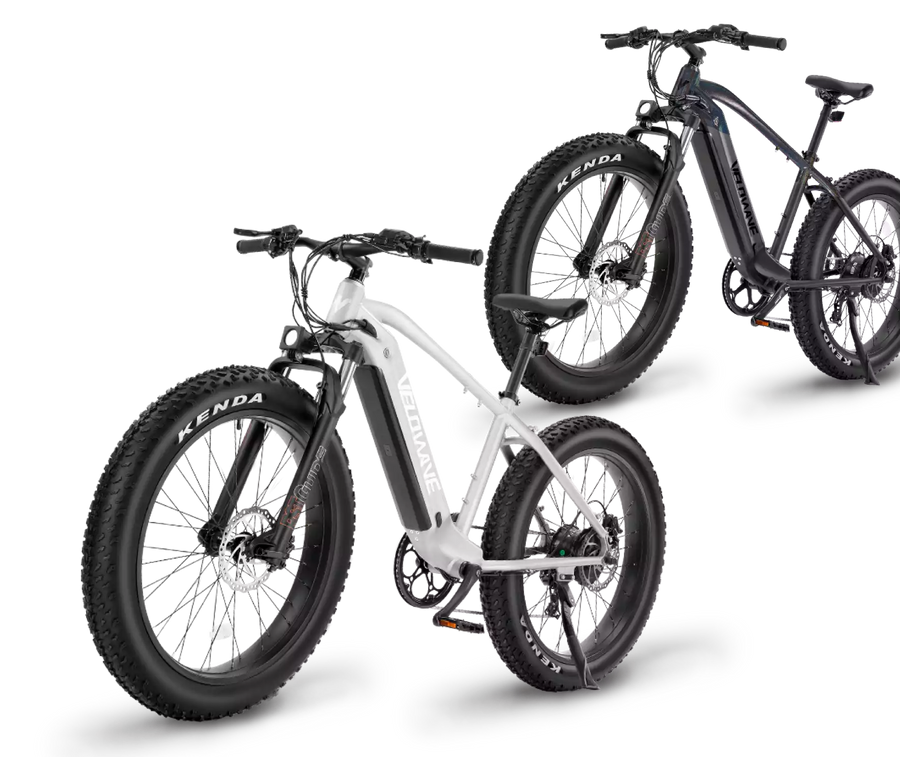 Ranger Fat Tire Electric Bike
Experience the ultimate freedom with Velowave's flagship electric bike. Featuring a top-of-the-line suspension fork and powerful 750W motor, this E-Bike delivers unbeatable performance for off-road adventures – whether you're exploring the city or hitting rugged trails. Don't settle for less - discover your perfect ride today!
Shop Now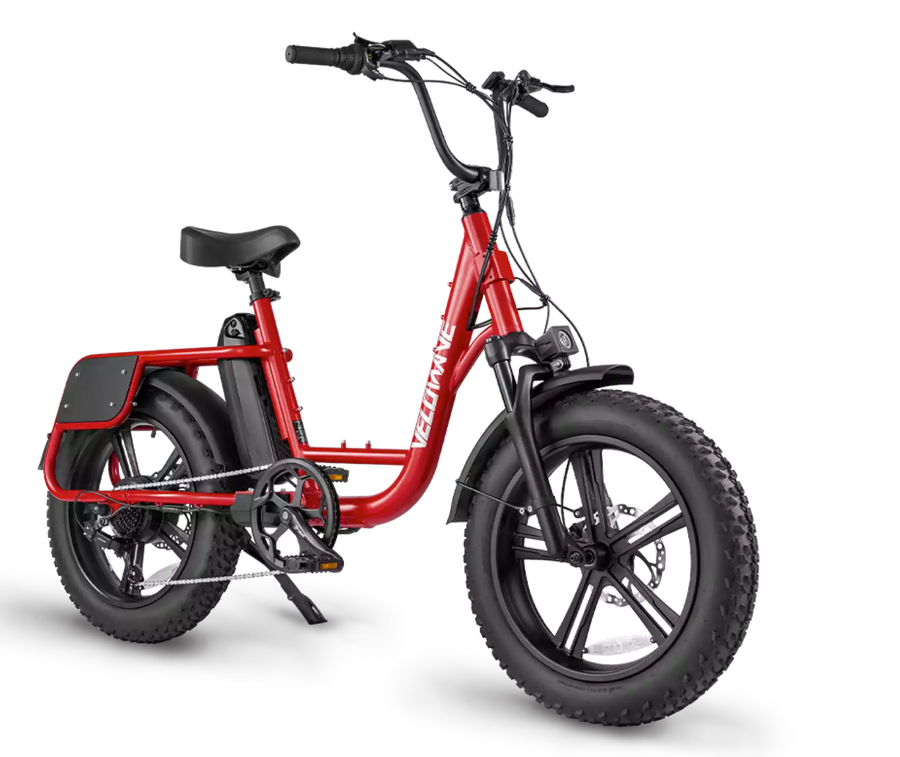 Prado S Commuter Electric Bike
The Prado E-Bike is designed with city and commuter riders in mind. Its large handlebar provides added comfort during your ride while its mudguards keep you clean on any terrain. Elevate your daily commute experience with Prado, which can travel up to 40+ miles per charge - making it the ultimate partner for all your riding needs!
Shop Now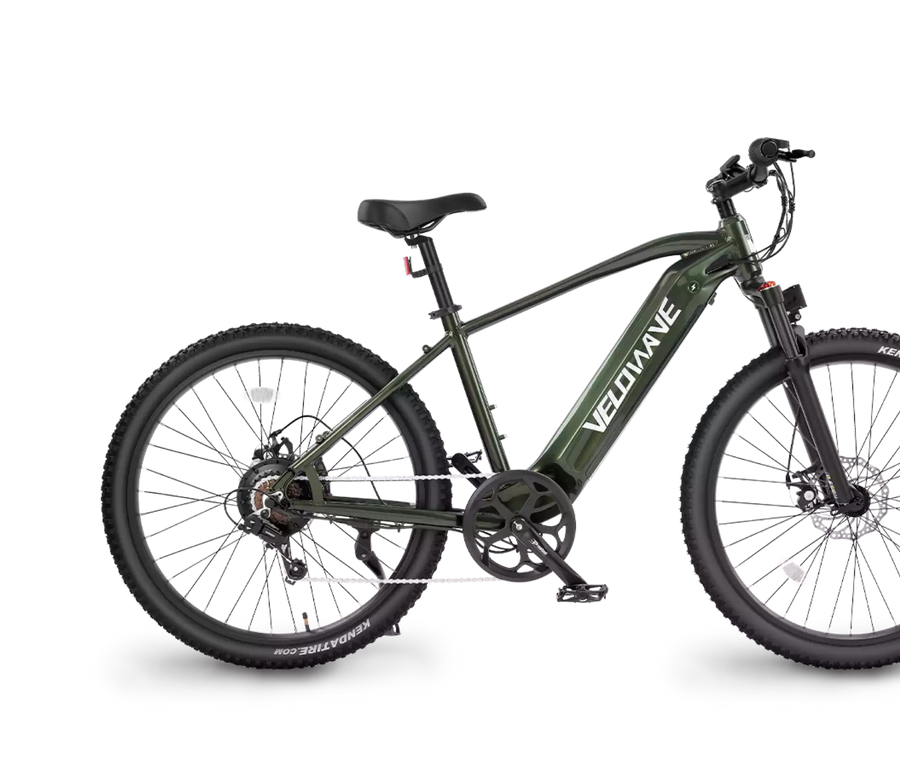 Ghost Electric Mountain Bike
The new generation of Ghost E-Bike now boasts a powerful 500W motor that enables riders to easily tackle any incline or terrain with a top speed of up to 25 miles per hour. The large 48V 15AH LG Cells battery provides up to 40 miles of riding time on a single charge. Take Ghost for a ride and start your cycling journey today!
Shop Now
Rover Step-Thru Electric Bike
Feel the perfect combination of style and power with Rover - featuring a sleek all-aluminum body and a powerful 750W BAFANG gear hub motor that delivers an impressive range of over 50 miles per charge. Say goodbye to rider fatigue and enjoy extended ride time on your journeys with Rover - making every ride effortless and enjoyable!
Shop Now
Grace Step-Thru Electric Bike
Star Black

Macaron Pink

Mint Green
Get ready to conquer any terrain with Velowave's high-end model - the fat tire off-road E-Bike. With its fat tires that offer puncture-resistant and stability for riders, this E-Bike is designed to take on even the most challenging trails. Experience the ultimate thrill of riding with a powerful 750W BAFANG motor and a 48V 20Ah LG battery on this cutting-edge E-Bike!
Shop Now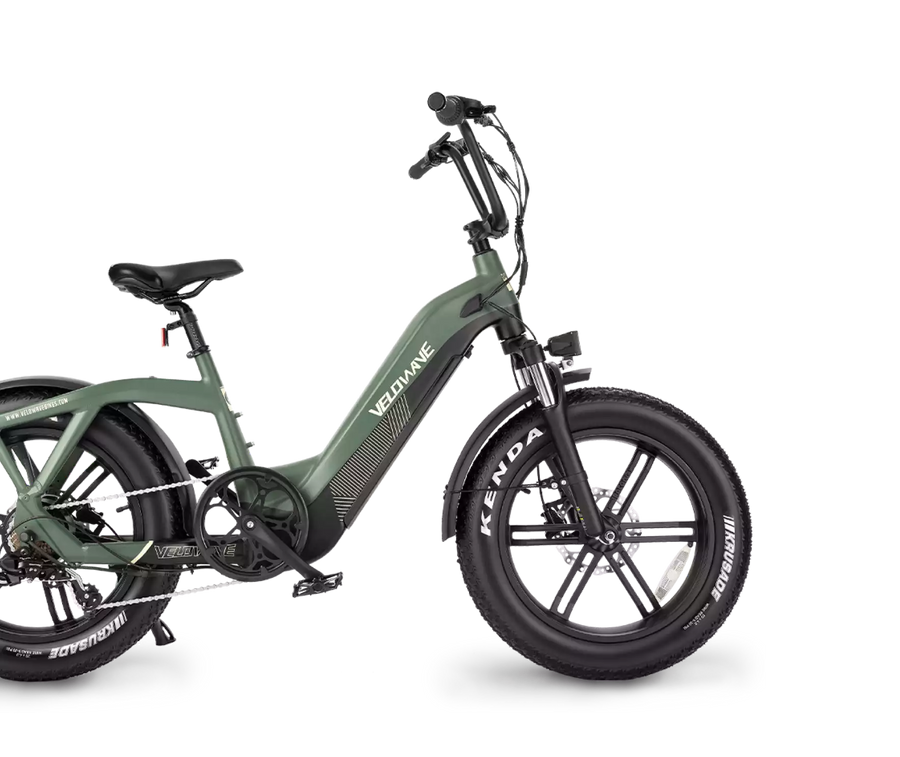 Pony Compact Step-Thru Electric Bike
Ride with ease and confidence on Pony - this E-Bike designed for any adventure. Its step-through frame design allows riders to easily hop on and off, while its stable wide tires provide traction on any terrain - from sandy beaches to snowy mountains. Experience exhilarating rides like never before with Pony!
Shop Now