How an E-bike Saves Money for Families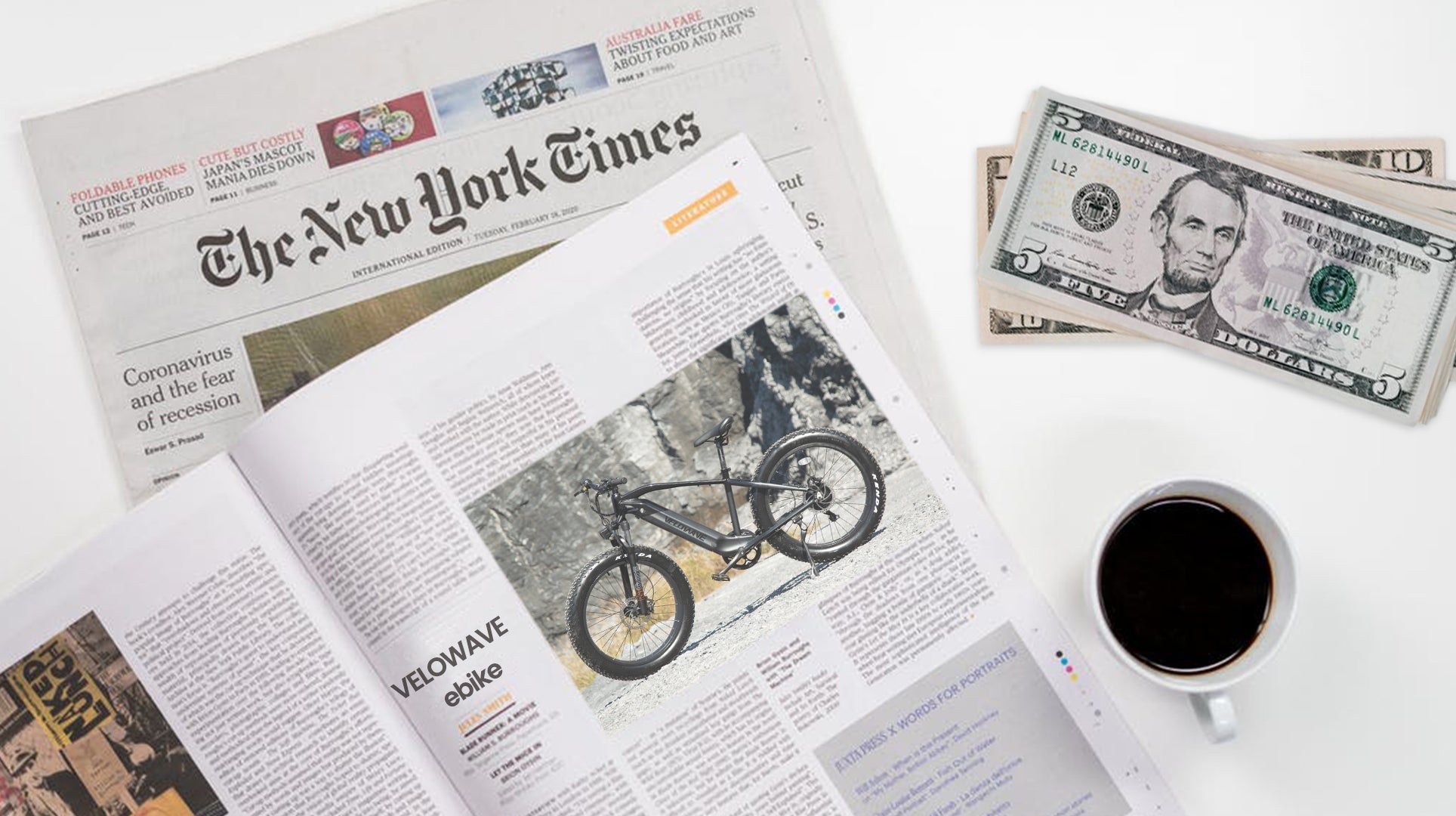 How an e-bike saves money for families
Everyday transportation is a necessity and no matter the cost they have to bear, people never stop traveling. Some people drive to their offices, some have to pick up and drop their children from elementary schools, some head towards a local restaurant, and some visit their relatives. Some of these rides are essential, yet some can be avoided. VELOWAVE is offering four feature-rich electric bikes: Ranger e-bike, Prado e-bike, Rover e-bike, and Ghost e-bike. These electric bikes can not only satisfy your commute, outings, and off-road but also save a lot with everyday shopping.
Assuming people tend to drive less in their cars but that does not seem to be a permanent solution to save money. e-biking seems to be a cost-effective riding experience for every rider and this thought-provoking experience urges new families to shift their transportation from traditional vehicles to e-bikes. This sensible approach can cut off a big chunk of the overall traveling cost for every rider.
Replacing your traditional car with an e-bike can save you around $5000 annually. You can easily break it down to estimate the exact savings in your particular case. For example, e-bike users got an exemption from any taxes and finance charges plus they don't have to pay for license and registration. The insurance and depreciation costs are almost five times less than the cost you bear for your car. The savings from fuel expenses are the icing on the cake. Who wouldn't wish to save that much money?
e-bike commuting is not only environment-friendly but also provides various health benefits. On top of that we can't ignore the financial benefit, let us explain a few.
Ride to shopping or grocery stores
Almost half of the household trips are typically less than three miles from home including some quick excursions to the nearby mart.  Riding an e-bike to the grocery store means less time spent stuck in road traffic, less time wasted on finding nearby parking, and less money spent on the operational cost. VELOWAVE e-bike provides you with the liberty to add a rear rack and a front basket to put a couple of bags full of household supplies. The payload capacity of our e-bike is up to 330 pounds(Ranger e-bike: payload max 300 lbs   Prado e-bike: payload max 330 lbs  Rover e-bike: payload max 330 lbs   Ghost e-bike: payload max 280 lbs. ) Such rides not only save time and money but also let you get some fresh air all the way home.
Lowering your vehicle fuel cost
Well, electricity being the fuel of your e-bike will save the money you spend on the fuel of your other vehicles. The high prices of petrol and diesel fuels put a great impact on your budget. You can buy an average commuter for nearly $10 to charge the battery of your e-bike for one whole year. Contrastingly, a $10 bill can buy fuel for around a 100-mile trip on a car only. It clearly shows owning a car is way expensive and if you can get rid of your fuel car that would be your best bet.
Save money on maintenance
All vehicles need regular maintenance. The more you ride your car on road, the more wear and tear it'll experience. It's expensive to replace tires, suspensions, and brake pads on cars but way cheaper on the e-bike. The older the vehicle, the more you save on maintenance by replacing your rides on an e-bike, as older ones cost more to maintain.
Get your EV charging bills lowered
Due to the growing climate concerns, people tend to shift their driving habits toward electric vehicles leaving behind climate-polluting fossil fuel cars. Your concern for e-bikes makes us assume that e-bike isn't the only EV you own. You can lower your car charging bills by using your super-efficient e-bike more often on your shorter trips and save your car battery charging for longer family rides. e-bike use nearly 100-150 watts of energy as compared to more than 15,000 watts for a car.
Eliminate parking and toll fees
Parking for an e-bike is free; you have to pay more than $1.5 to park your car on the street for just one hour. If you use an e-bike instead of a car, you save not only your money but also your time spent hunting car parking. Like traditional bicycles, e-bikes are not required to pay tolls on auto ways, toll plazas, or bridges.
Switching your gym workout to cycling
This won't work for bulky owners who want to lose pounds in the gym. Those who intend to gain health benefits from aerobic exercises are the ones we are targeting. Your doctor recommends aerobic exercise in the gym but we claim you get the same health benefits from cycling. After getting your hands on the e-bike, you'll likely cancel your gym membership and save some bucks.
Ride to office or school
There is nothing like a good ride in the morning. It not only refreshes your soul but also keeps your heart healthy. Your kids will enjoy the daily bike ride to their elementary schools or colleges and on the other end, you will save your time not waiting to get in the drop-off line or hunting a parking spot. You can drive at max up to 28 mph speed on our VELOWAVE e-bike, still estimating an average speed of 15 mph over your routine drives, you could travel door-to-door in less than 15 minutes. Riding to work on an e-bike saves money by reducing both the ownership cost as well as the operating cost of your car.
Earn money by renting your car
Most people tend to keep their family vehicles even if they bought electric bikes for everyday routine travel. Why keep your car useless in your garage while you can make the most out of it? You can rent out your cars via peer-to-peer car-sharing apps on an hourly basis and earn a handsome amount of money. Switching a toe-bike would be your wisest decision as you can enjoy a more fun ride around the town plus you can make money offsetting insurance and fuel costs.
Savings from pay-by-mile insurance
Infrequent drivers can save many bucks because most insurance companies offer insurance plans based on the miles your car covers. Smart drivers add an e-bike in their vehicles so they don't have to log all their miles over cars. You can use your e-bike for shorter rides and save extra money spent on the fuel, maintenance, and parking of your bigger vehicles. This will automatically lower your miles covered and your pay-per-mile insurance will save you extra money.
Ride to Lunch or Dinner
Riding an e-bike has more advantages than simply cutting down your driving hours. Whether you need to visit a restaurant or have planned to enjoy a kitty party with your friends, you can ride to and from, at your required motor-assist level. Getting short trips by e-bike not only saves a few bucks in fuel money but also provides you with the opportunity to get some fresh air. We put a 48V 10W LED light on the front of our VELOWAVE e-bikes to make you commute safely during your night rides.
To learn more about how e-bikes are good for elders, please click the article below:
2 comments