Review of Velowave Electric Bikes: Make My Dream Come True
Review of Velowave Electric Bikes:
Make My Dream Come True
"54 miles on the bike so far and it's been a dream come true, I ordered it for my 44th birthday and it makes me feel like a 14-year-old again! It has been problem free and easy for me to ride as well as fast and maneuverable on rough terrain such as grass Payment, dirt and mud. Although it is maneuverable it is still a very large and heavy bike and it may not be appropriate for everyone. I would consider any average sized mountain bike rider would pick this up very quickly, casual bike riders may be in for a surprise and should really hold on when they are riding this especially on uneven surfaces, it's rides like a roller coaster. When the terrian is rough it helps to get up on the pedals and let the bikes suspension do its thing. Be sure drivers are educated before using yes it is very fun but it could also be dangerous if you do not know how to use it, pedal assist should be kept at a lower level for all but very experienced drivers, using hand throttle is a safer bet for precise throttle control. Be sure to check chain and gears for proper lubrication or bring to shop to check. One thing I would like to see added to the next version is a rear light. Must have add-ons for this are: A HELMET!! chain oil and grease, a phone bag that goes in the center and LED tail light or light up bag. A side mirror and horn are also good safety Add ons if you are driving In an urban environment. I hope you found this review helpful I am enjoying this product a lot thank you for reading." 
                                                                                                                    - WizardCrystal
Thanks to WizardCrystal's review from Velowavebikes Amazon store. It touched us so deeply that our electric bikes made his dream come true for his 44th birthday, making him feel like back to a kid. We believe every man no matter how grown up he is, there is still a young boy inside him. This young boy is curious about everything, he loves adventure, new stuff and is fearless.
We are willing to make everyone's dream come true! We are committed to research and development of electric bicycles suitable for different groups of people, RANGER of adventure, SPIRIT of city and GHOST of all. We also insist on research and development of high-quality but the most affordable electric bikes. We let you pay for just the good product, not the brand as we know how high the brand premium is.
We hope to bring you not only physical health but also mental health. We reduce the pain and difficulty of riding to bring you more joy of riding and feeling.
Overview of Velowave Electric Bikes
RANGER FMTB3 Fat Tire Electric Mountain Bike
✔750W BAFANG geared motor
✔48V/15AH LG lithium battery
✔Multifunctional TFT color display
✔25-40+ miles per full charge
✔Max Speed: 28+MPH by pedal
✔Hydraulic disc brake system
✔Removable built-in lithium battery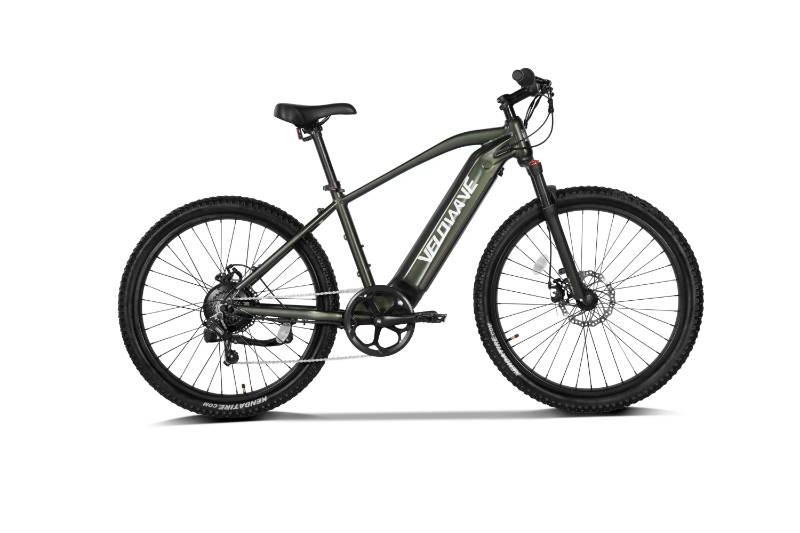 GHOST Electric Mountain Bike 500W Ebike
✔Large capacity 48V 13Ah battery
✔500W powerful motor
✔Multifunctional TFT color display
✔High performance suspension fork
✔Shimano 7 speed and dual disc brake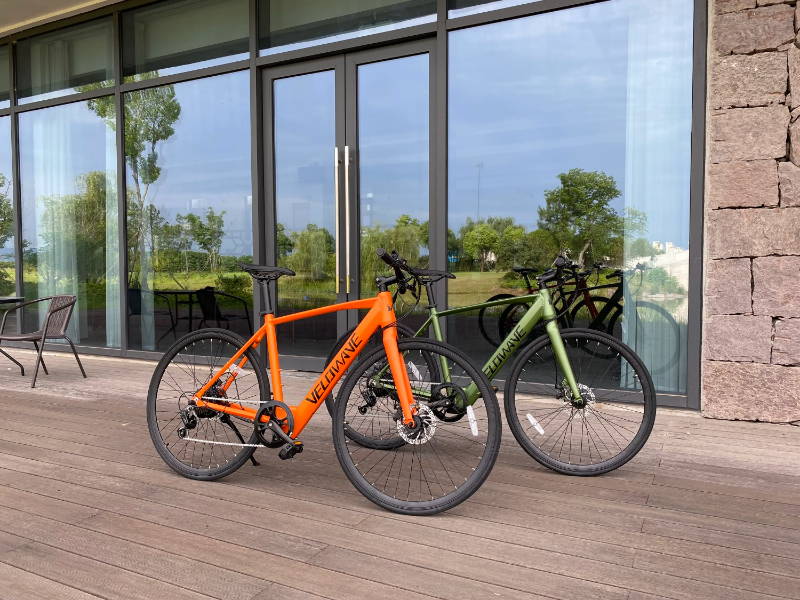 SPIRIT RAD3 Electric Road Bike
✔36V 6.4Ah 230.4Wh Samsung cell batteries
✔250W strong motor
✔Shimano 7 speed and dual disc brake
✔37.5 lbs only
✔KENDA 700C*25C special road tires
---